The Trading Empire is one of the biggest Trading groups in FIFA History – become part of it
What you will learn inside...
one-to-one Help from Experts
We helped 3.500+ EA FC Players Make over Ø2.24m coins / Month.
What is
EA FC 24 Trading?
Simply said. EA FC 24 Trading, or called FIFA Trading revolves around buying and selling cards on the transfer market.
The transfer market is a virtual marketplace where players can list their virtual player cards for sale, and others can buy them using in-game currency.
Trading is just this.
Buying and selling cards with the goal of making profits and increasing your coin total so you can buy Cards that you want to have in your team, just like Mbappe, Ronaldo or whoever…
Trading is the best way to make coins, even tho it can be time-consuming and difficult, if you got tips from experts like us, you can just copy and paste the trades they do. Instead of spending hundreds of euros to be able to get some coins through Packs.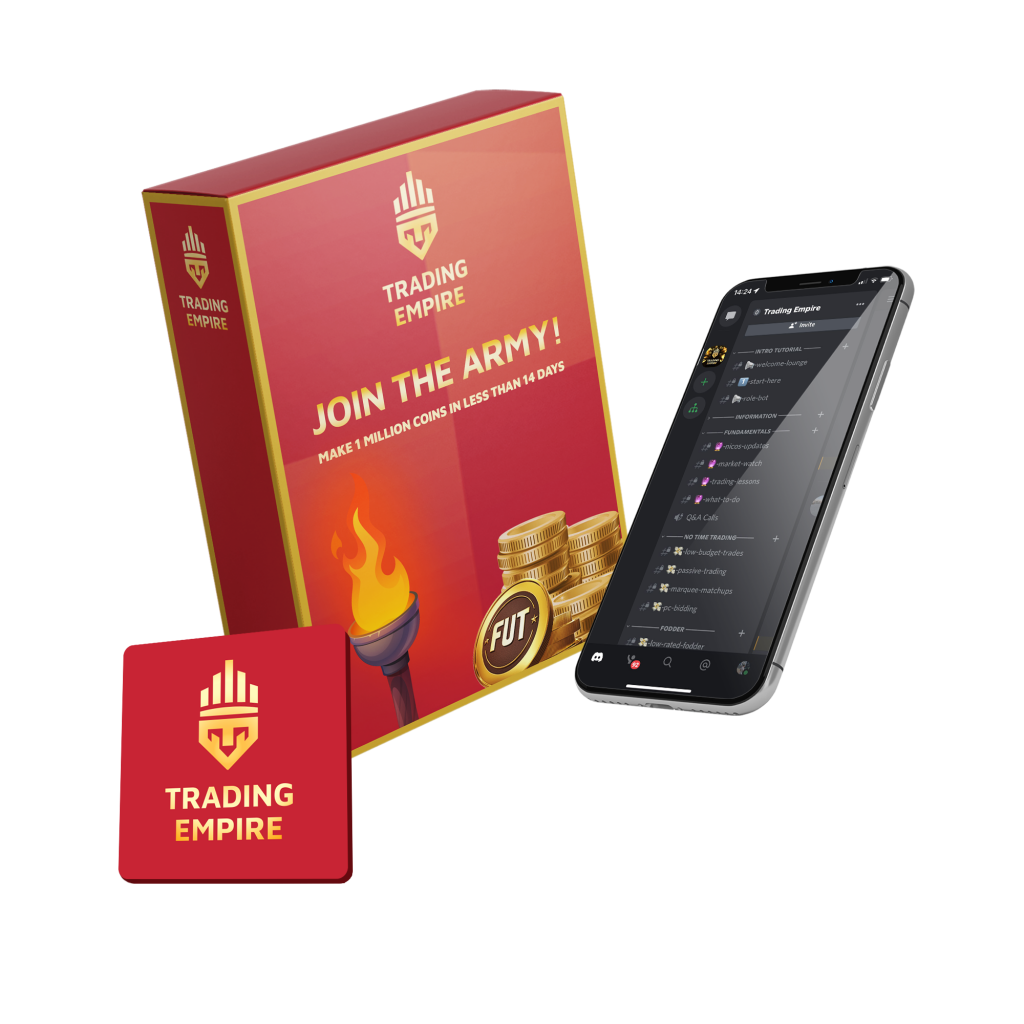 Frequently Asked Questions