When you're a professional footballer that wants to play FIFA, it comes with a couple benefits. Once it's set up by the club's PR department, each player will receive a pack containing their 99 rated pro player card and 3 icons of their choosing. Below you'll be able to look at a few pro player teams such as Ajax's Quincy Promes, PSG's Juan Bernat, and Borussia Dortmund's Julian Brandt…
Quincy Promes Pro Player Team: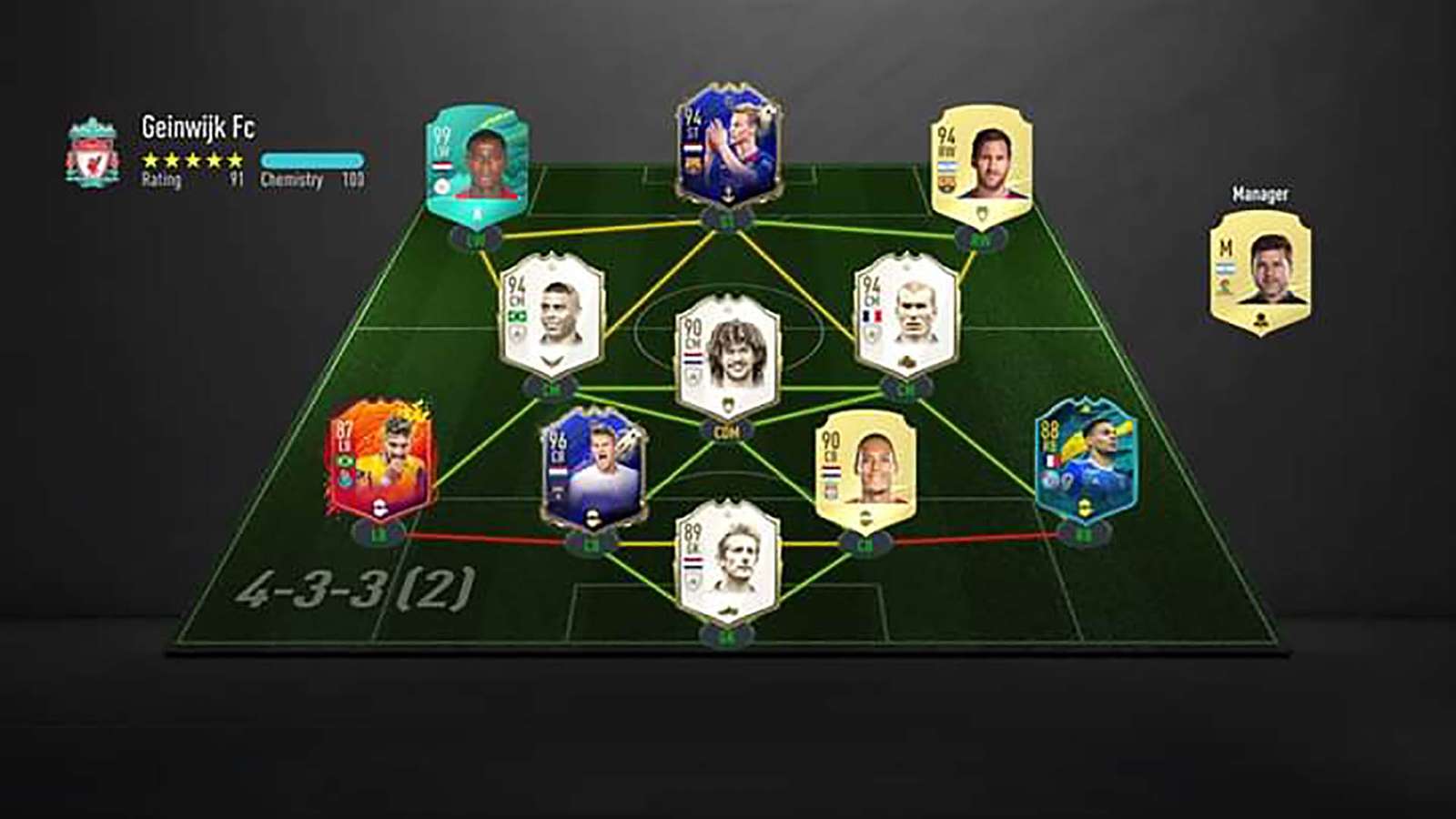 Interestingly, Quincy Promes has chosen to use the Liverpool badge, but for the squad itself it is a really good team featuring 4 icons, 2 TOTYs, and of course his 99 player card. Even without ever having seen him play it is clear that Promes knows all about FIFA and custom tactics, as he has De Jong at striker for chemistry instead of R9, no doubt switching them in-game. It is a very meta team with every player on full chem, and a team I'd be terrified of if I saw it in FUT Champions. 
Dušan Tadić Pro Player Team: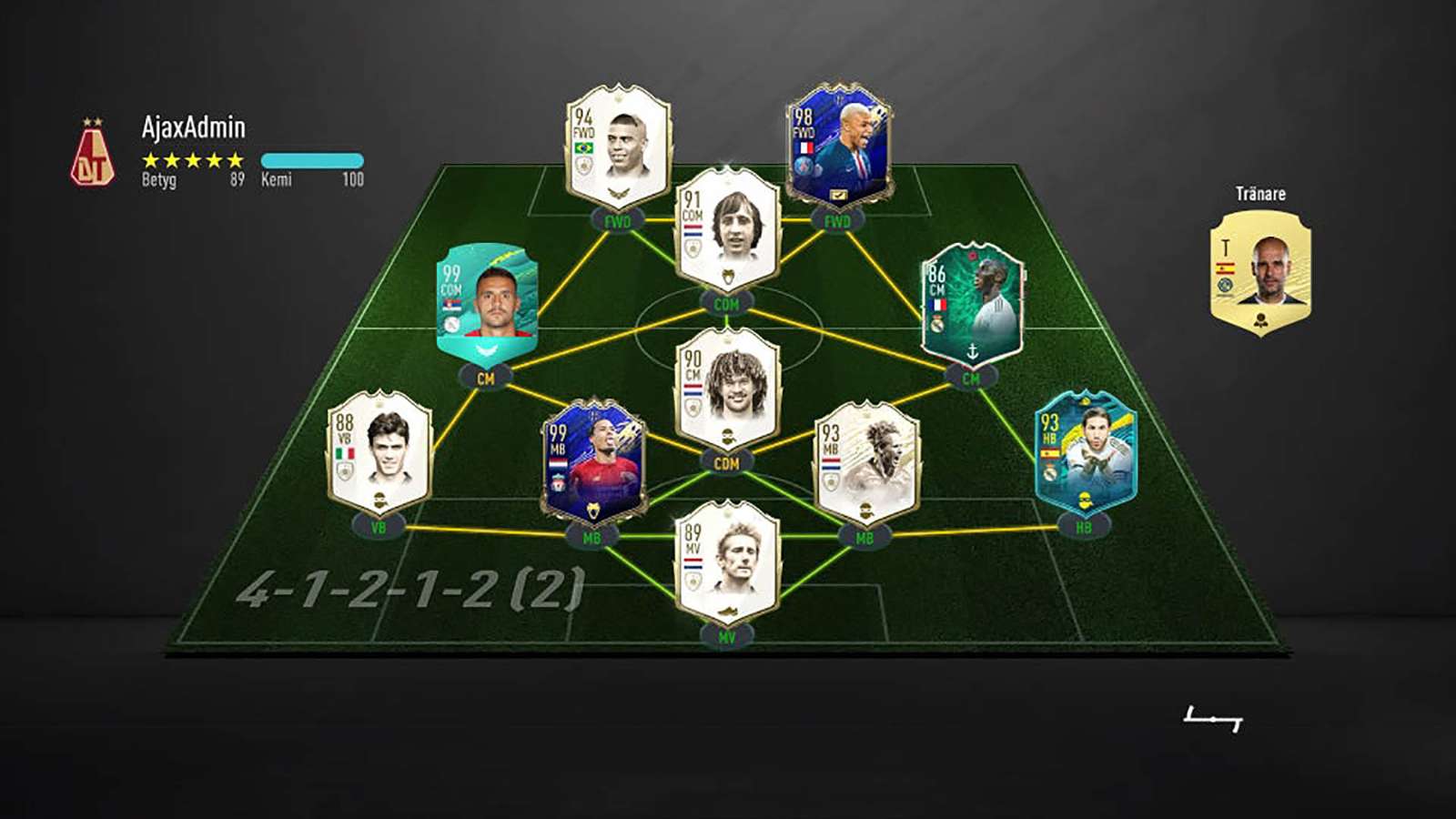 Promes's teammate Dusan Tadic has an incredible team with 6 icons and 2 TOTYs. Mbappe and Van Dijk are particular highlights, but overall it is without a doubt one of the best teams in the game. With R9, Mbappe, and his player card in attack, that is one of the best attacks possible.
Juan Bernat Pro Player Team: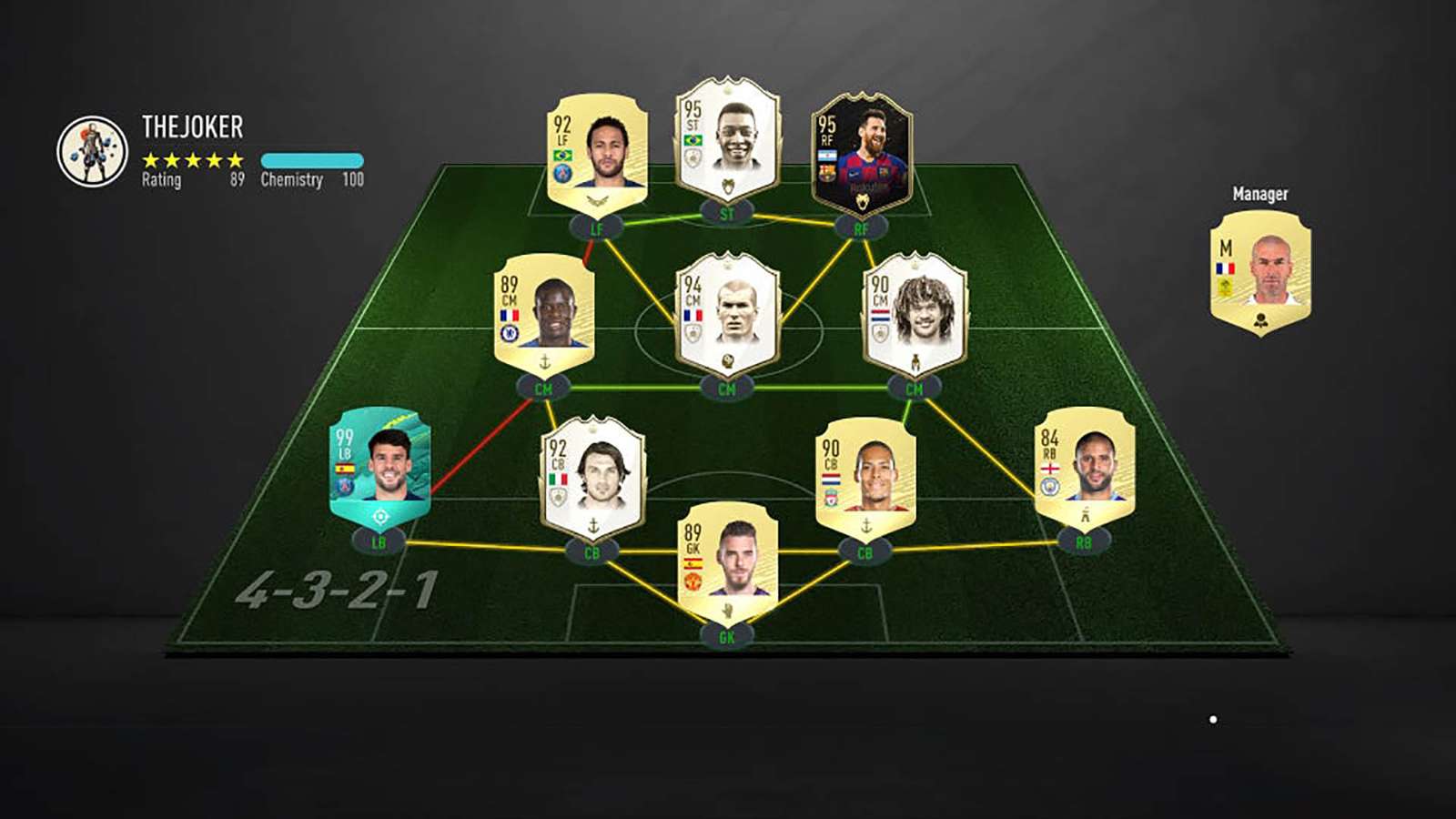 PSG left back Juan Bernat's team isn't quite as overpowered as the last 2, but he still has a very good team with Neymar, IF Messi, and of course his icon players. Funnily enough, his pro player card is one of only two players that are off chem, but with it being a 99 overall this isn't really an issue. Pele is the main highlight of this team, as he is virtually impossible to stop. Kyle Walker is an interesting weakpoint. 
Julian Brandt Pro Player Team: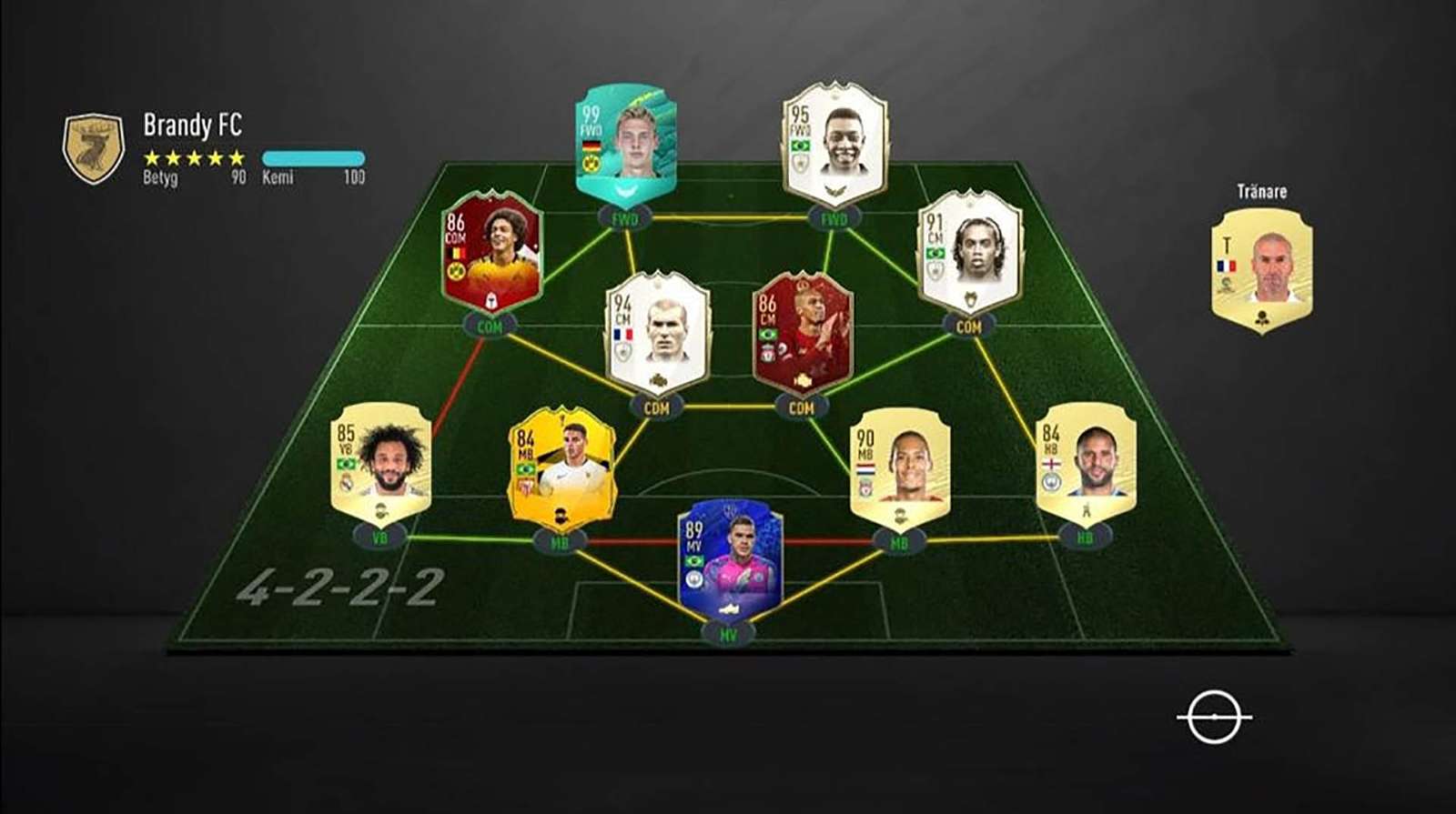 Dortmund starlet Julian Brandt boasts an interesting team, and actually has a FUT Champions Fabinho, showing he doesn't only shine for Dortmund on the weekend, but has enough time to play Weekend League as well. He's built a cheeky 3 league hybrid, and even has teammate Axel Witsel in his squad.
Jack Grealish Pro Player Team: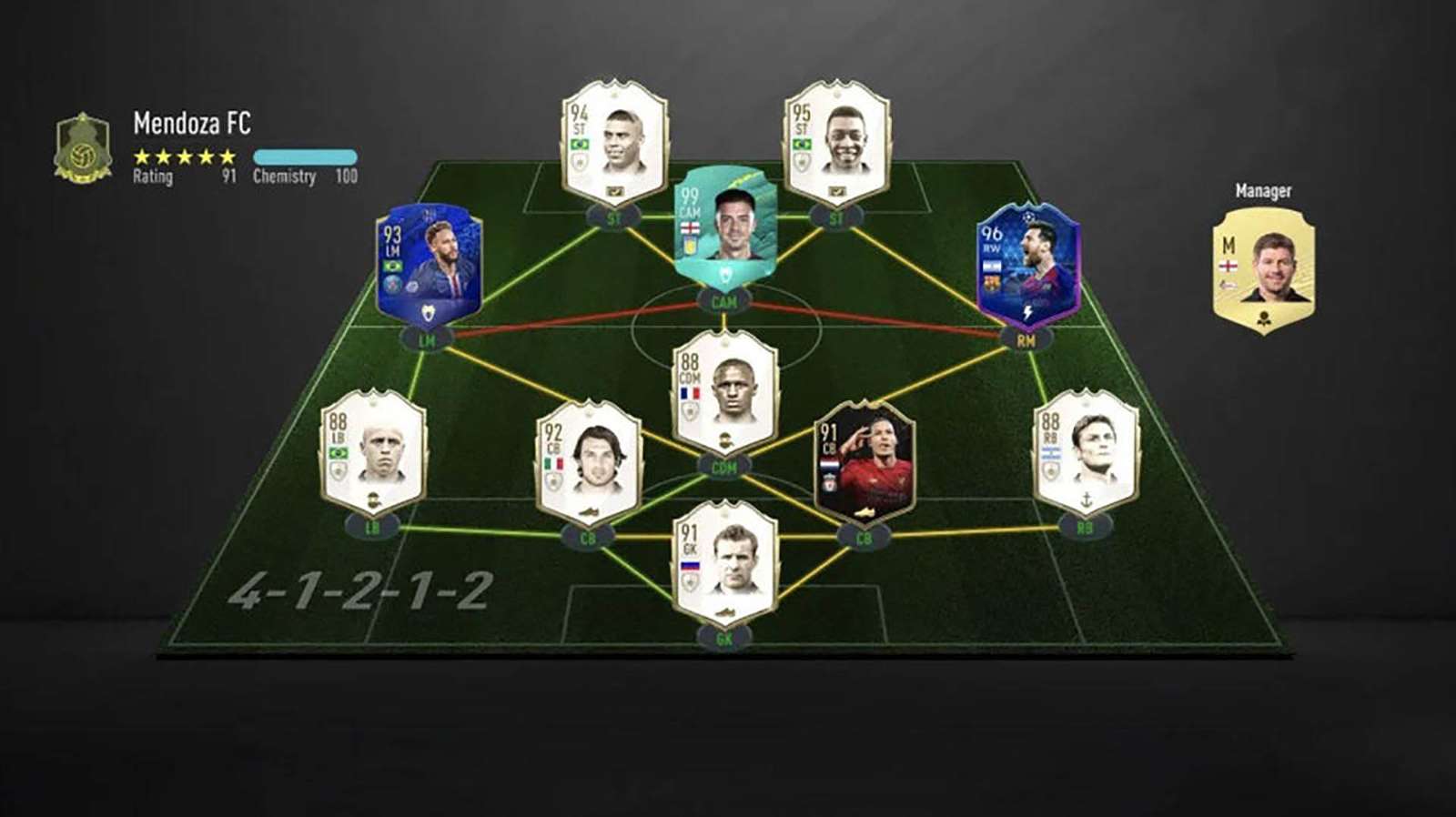 Aston Villa skipper Jack Grealish has put together an ICONic (Ha) team featuring 7 icons and both R9 Ronaldo AND Pele. His team is filled with a who's who of the best players on FIFA from Neymar to Messi to Van Dijk at the back. It's an absolutely ridiculous team, but a bit interesting in that he's the only player that isn't on chem.
Moanes Dabbur Pro Player Team: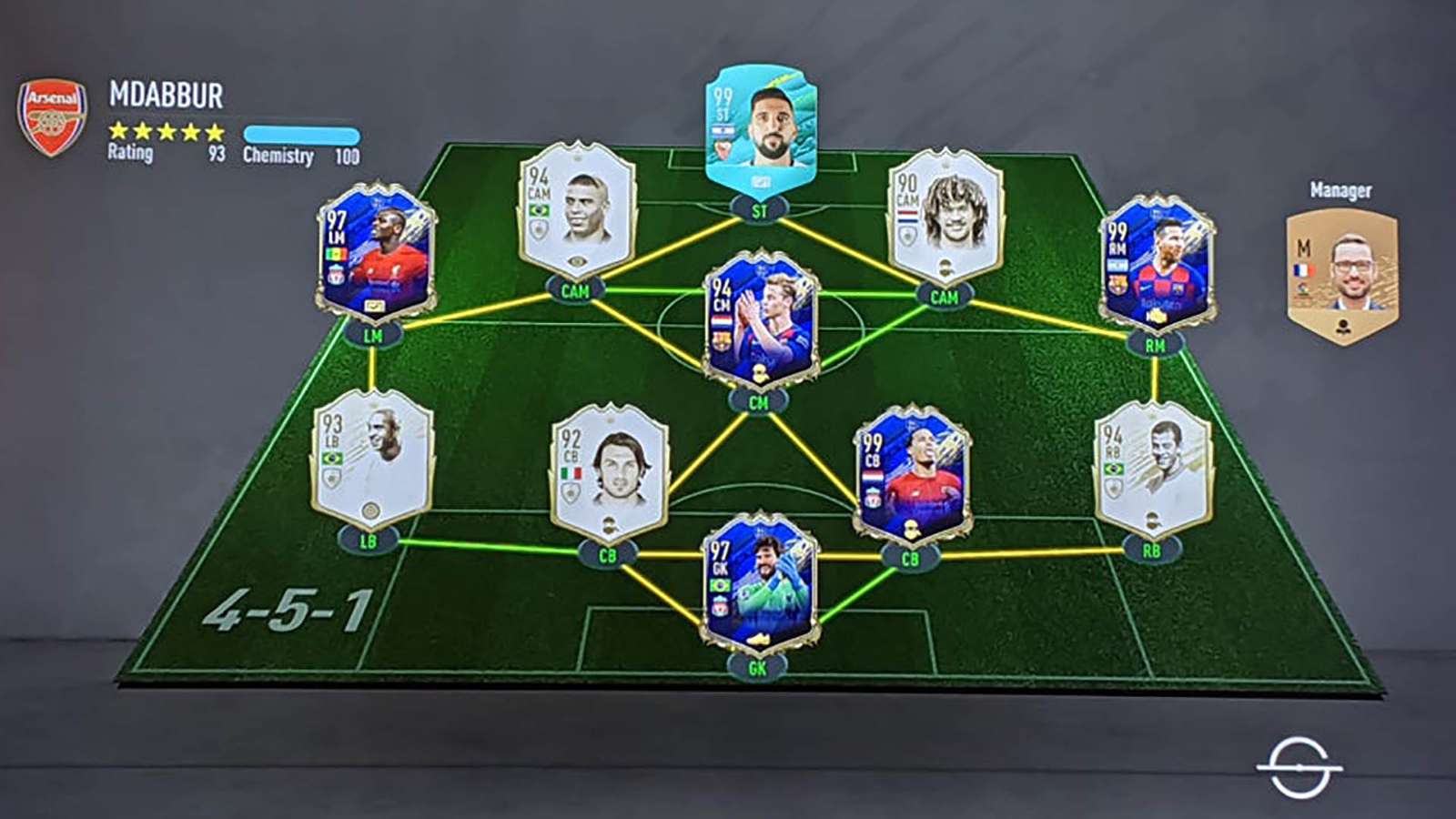 Moanes Dabbur is one of the best professional footballers turned FIFA players, and even won 433's quarantine FIFA competition. His team reflects his skill, with a stunning 193 rating, 5 TOTYs, 2 PIMs, and 3 prime Icons. It's an amazing team for an amazing player, and would leave me speechless if I saw it in a pre-match screen.
Younès Belhanda Pro Player Team: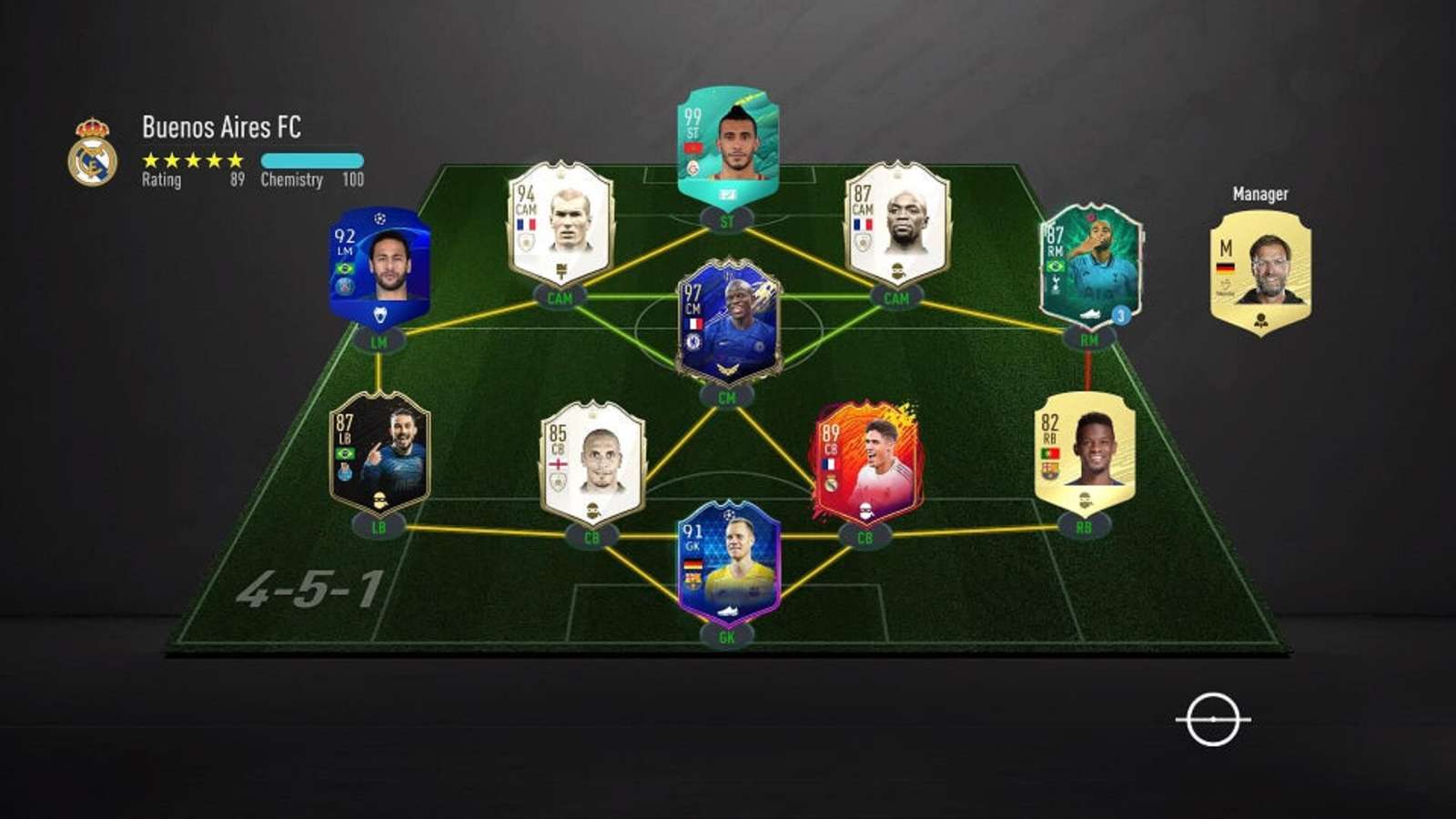 Belhanda has also a quite interesting team in fifa 20 ultimate team, he links his pro player card with Zidane and Makélélé, because otherwise it would be hard to link. I also like that he's using the Real Madrid badge, Jürgen Klopp as Manager and that the name of his team is Buenos Aires FC!
It's always interesting looking at professional footballers' teams, and to imagine them playing FIFA just just like we do humanizes them a bit. Imagining Julian Brandt playing FUT Champions is lowkey hilarious, and I hope that getting to see these pro players teams has been as entertaining for you as it has been for me.
If you have questions write it below and if you wanna make a lot of coins in FIFA 20 Ultimate team learn more about Sniping!