EA Sports will release a Team of the Season so far instead of a Team of the Season because of the whole Coronavirus situation! That's why we will have a look about the Serie a TOTSSF!

Below you can see our whole prediction and a more detailed explanation why these players deserved a TOTSSF!
Serie a TOTSSF Prediction
Why will be these players in the Serie A TOTSSF?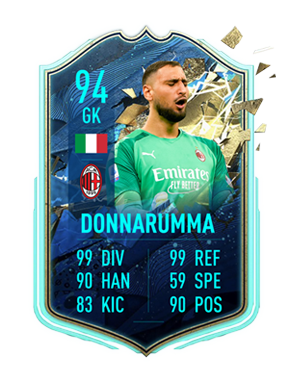 The former wonderboy has become a full fledged superstar in the modern game, and has been commanding between the sticks for the Rossoneri. Donnarumma leads the Serie A in clean sheets, well deserved spot in serie a TOTSSF.


The 34 year old has been excellent at left back for Roma, and has even contributed going forward with 6 goals and 4 assists. His tremendous shot power and accuracy make him a threat any time he lines up over a free kick.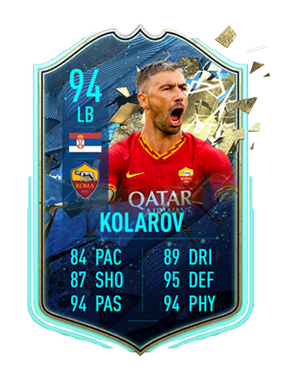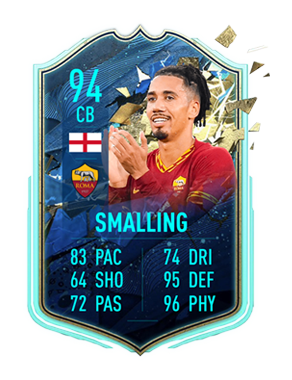 FIFA fans will remember "Smalldini" for his infamous FIFA 17 card, and Smalling seems to have found that form in real life this season since transferring to Roma from Manchester United. The Englishman has been imperious for the Giallorossi, and looks to be a sure inclusion. 

The young Dutch center half has taken that next step many predicted for him, and has become one of the best players in the Serie A, period. His importance in Antonio Conte's Inter Milan side can't be overstated, and he's a big reason for why they're currently 3rd in the table.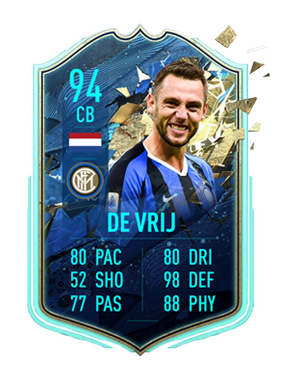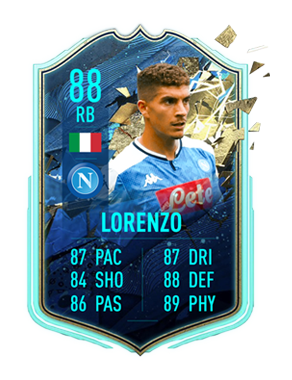 Giovanni Di Lorenzo is a very important player for SSC Napoli this season. The 2 Goals and 4 Assists confirm that too. Also he played nearly all games this season for Napoli and that's why he will probably get a serie a TOTSSF!

The Serbian powerhouse's influence extends far beyond any goals or assists, as he's the glue that holds Lazio's midfield together. That being said, 4 goals and 4 assists are still nothing to laugh at, and are a solid contribution to Lazio's second placed position.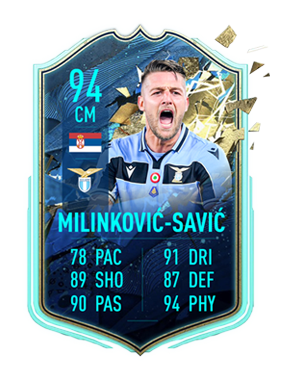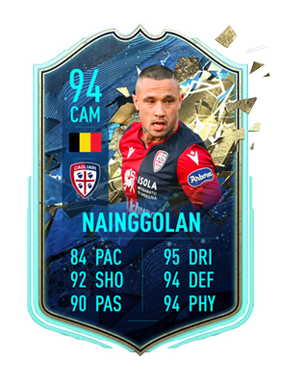 Even with his loan move to Cagliari, Nainggolan has kept up his very solid form, managing 5 goals and 5 assists- a balanced season for the man who's the epitome of balanced on FIFA.

Despite the transfer rumours last summer linking him away from the Bianconeri, the masked Argentine has put together a solid season, bagging 7 goals and 4 assists. Even without the spotlight on him, Dybala will be sure to star in this year's Serie a TOTSSF!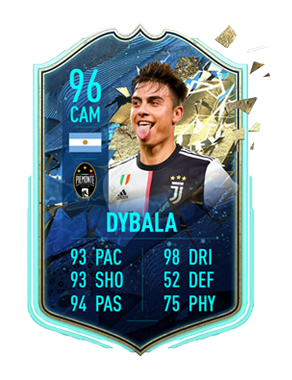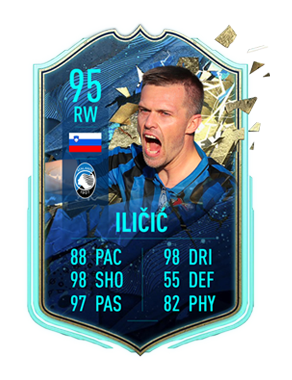 The Slovenian international has had a ridiculous season, scoring 15 goals and 8 assists in 21 league appearances for Atalanta. The Nerazzurri surprisingly sit in 4th, in large part due to Ilicic's contribution. He has to be featured in the Serie a TOTSSF!

It's Cristiano Ronaldo, need I say more? 21 goals and 3 assists in 22 games is surely more than enough for a Team of the Season, and I'd be willing to bet virtually anything he's rewarded with another 99 overall card for his efforts.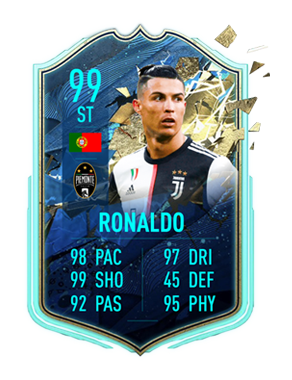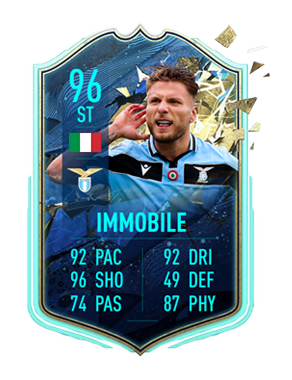 For a man once labelled as a flop, Immobile has been sensational since moving to Italy. A campaign that saw him net 27 goals (and 6 assists no less) in 26 games has put him into the lead for the Capocannoniere, and has put Lazio into second in the league.

The Argentine for Internazionale has already bagged 11 goals this season, and no doubt would've scored more if the season hadn't been cut short. Even so, he's one of the best talents in the league and is already being linked with big money moves in the summer.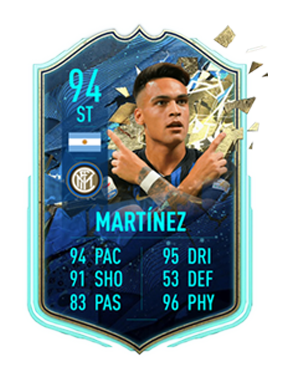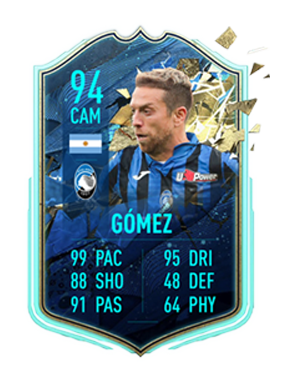 His 10 assists are good for second in the league, and the 32 year old Argentine has had yet another productive season for the Nerazzurri. His contributions to La Dea's remarkable 2nd place campaign couldn't possibly be overstated.

Since transferring from Manchester United to Inter Milan the big Belgium has undergone a true Italian Renaissance, and has been good for 17 goals for the Nerazzurri.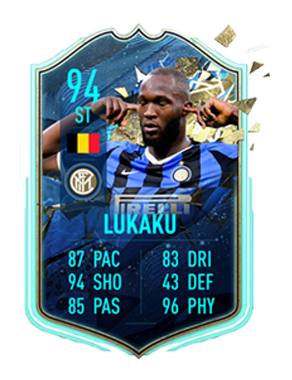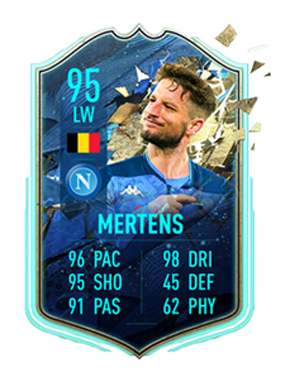 The Belgium was linked with an 8 million pound move to Chelsea that never capitulated, but he's still had a productive season for Napoli with 6 goals and 5 assists. Is a shock summer move to Newcastle on the books?

The league's leader in assists, watching Luis Alberto play is like watching a surgeon at work. His precise passing and superhuman vision have led him to 12 assists this season, and surely a spot in the Serie a TOTSSF!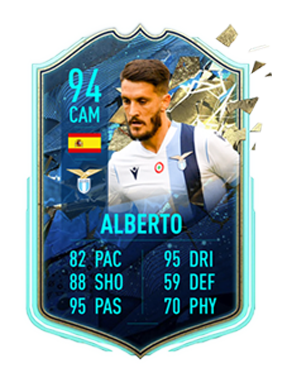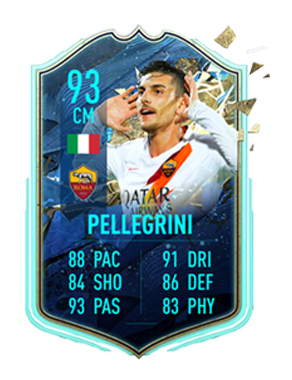 The Roma midfield star has gone quietly under the radar for anyone not following the Serie A, but his numbers for the Giallorossi are nothing to laugh at. 8 assists in 18 games: good enough for 3rd in the league.

The wide brother of the excellent Hernandez twins, Theo has proven to be an excellent addition since arriving from Real Madrid. Offering both defensive cover and offensive support, Hernandez has even managed 5 goals and 2 assists for the Rossoneri.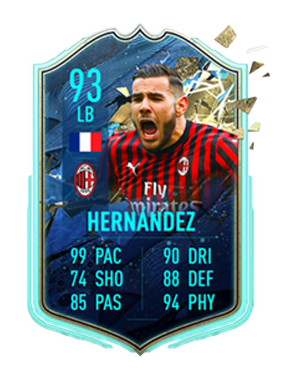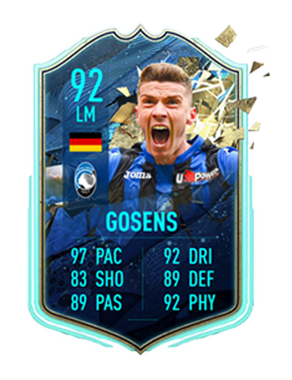 Another under the radar player that has been invaluable to Atalanta this season, Gosens has scored 7 goals and gotten 5 assists from his left side position. Deputising both the left-back and left-mid spot, Gosens has been much more important than any stat sheet would ever show.

Boasting 9 clean sheets to his name, Strakosha has been key for Lazio in their unexpectedly impressive campaign. His 9 clean sheets are good enough for 2nd in the league, and his contribution has Lazio in second as well.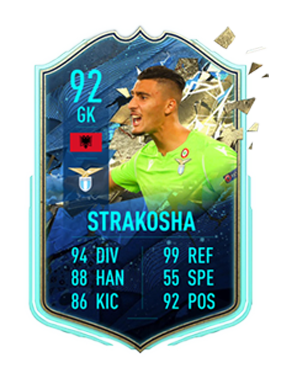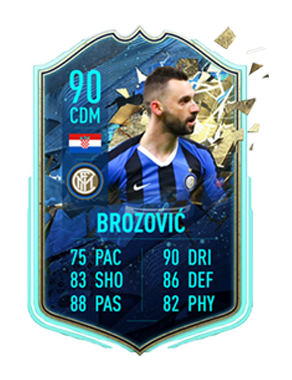 Don't let his measly tally of 3 goals and 4 assists fool you, Brozovic's value extends far beyond what appears on paper. His high energy and impressive range of passing are key for the Nerazzurri, and he's a crucial part of Conte's midfield machine.

His return since recovering from cancer has been incredible, and Acerbi has shown himself to be one of the best comeback stories in all of football. The tall, physical center-back  is the keystone of Simone Inzaghi's preferred 3-5-2, and has been Lazio's rock at the back this season.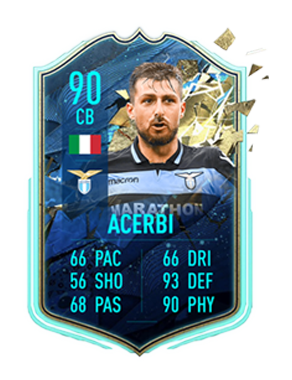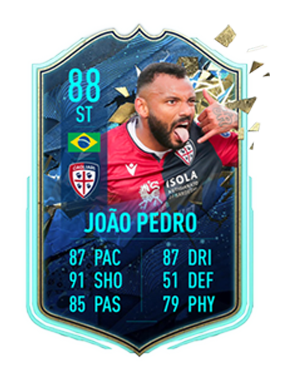 The Brazilian striker has hit the form of his life this season, bagging 16 goals and 2 assists in 25 games for Cagliari. He's started every league game this season, and has been a stalwart up top for the Rossoblu.
This was our Serie A TOTSSF Prediction, made by real experts!
Stay tuned to see our upcoming Serie A TOTS Prediction and leave a comment which player misses in our Prediction!
Also you can tell us some other thoughts you have!
You wanna see our Premier League TOTS Prediction? Then check it here out!