In this article, I'm going to show you some of the best FIFA 21 sniping filters! 
In fact, these sniping filters have helped me reach around 34,000,000 transfer profit last year.
And in today's post, I'll show you which sniping filters are working best and how you snipe.
Bookmark this page or add it to the home screen on your phone. You can drop by here on a weekly basis because the sniping filters will get updated weekly!
What are Sniping Filters?
Sniping filters are filters that you enter on the transfer market in order to be able to snipe as many players as possible for an expensive price (not discard price).
Sniping means to acquire these players as cheaply as possible by repeated, quick searching, and then to sell them with profit!
The more players you cover with a filter the better because the probability that you will snipe one of the players at a cheap price is also higher.
How to snipe quickly on the console?
The quickest way to snipe is by using the console, by going to Pricing and enter Buy Max. Price 15.000.000 Coins, as well as entering the desired Max. Buy Now Price.
Now go to Max. Price and click on X (on the Playstation) or A (on the XBOX)
Press the left stick to the left while you press X and then triangle alternately (PS4) or while you press A and Y alternately (XBOX)!
If a player pops up you have to react quickly, you should click on the player and then click Buy now as fast as possible! (As you see it in the video)
This is how you snipe extremely quickly in FIFA 21 and have an advantage over the others!
How to find your own fifa 21 sniping filters?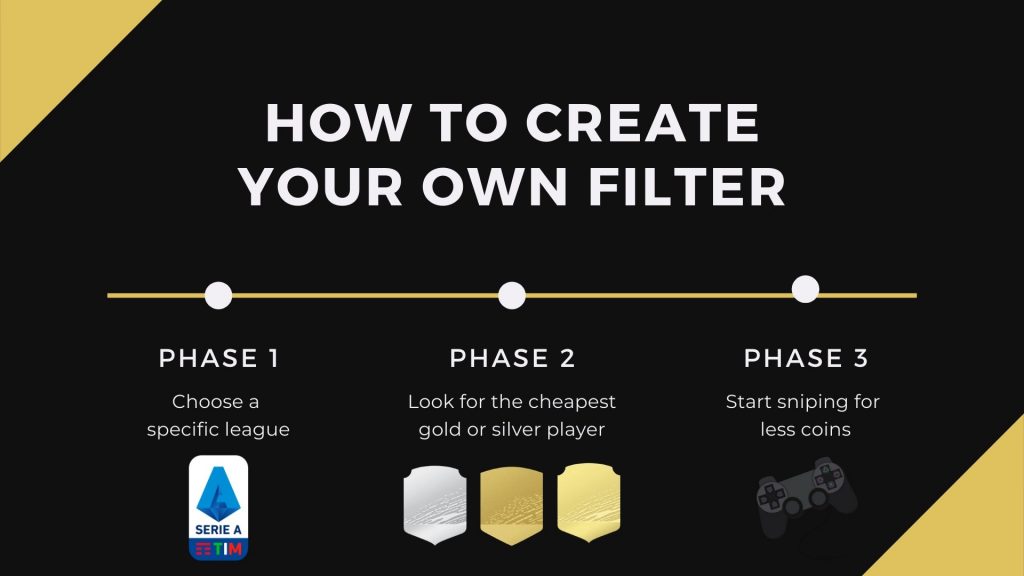 Now you have the basic building block, but that's pretty standard or it partially doesn't work, so we want a filter that is more complex.
Further, expand filters:
You can now: select a nation, select a club if this helps, change positions as desired and this further develop the filter until you have a decent FIFA 21 sniping filter!
Special Tip:
Watch out for League SBCs! If a league has such an SBC, you can usually create some of the best sniping filters with its players, since these players are generally more expensive.
When is the best time to snipe?
It is best to snipe during events, lightning rounds, new content or Squad Battle/Weekend League Rewards.

Why then? Because at that time, a particularly large number of packs were opened and several players were placed on the market.
This means that if you have problems sniping because there hasn't been enough players placed on the market, then you should definitely give it a try at these times. 
Which individual players can be sniped best?
In principle, you can snipe every single player, but you can find out which players work particularly well, here:
Expensive Non-Rare Gold cards (Amadou, Gabriel, Ndiaye, Raul Abiol, Savic…)
Expensive bad Rare Gold cards (Abraham, Paqueta, Murillo, Cesinha…)
In theory you can snipe every player, only these types of players do better because the true value is usually not estimated so high and therefore they are just cheaply placed on the transfer market!
FIFA 21 Sniping Filters - Reliable, Consistent Filters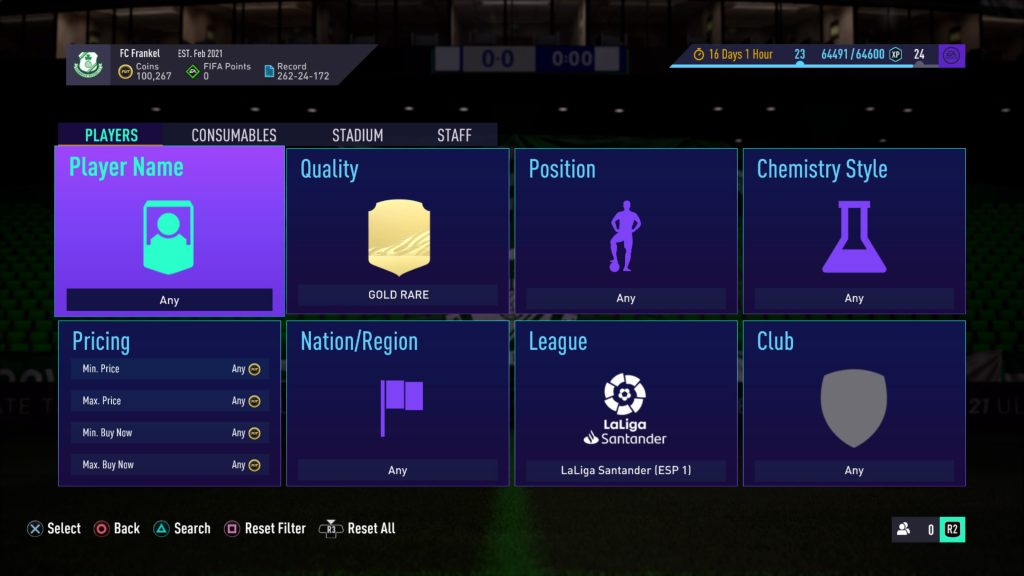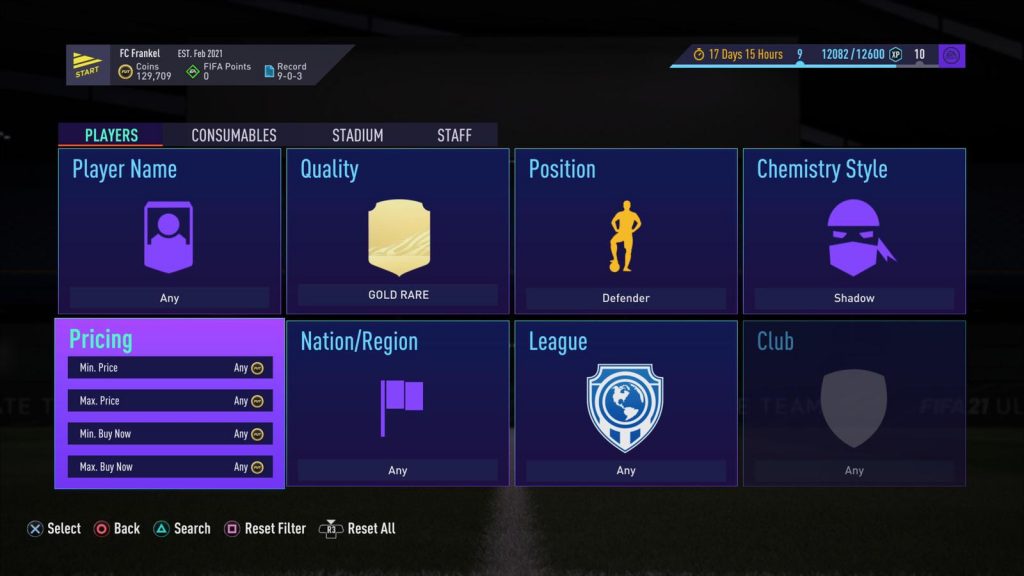 The Chemistry Style Sniping Filters are good because most of the players with Hunter, Shadow & co. are extremely expensive. For example: the cheapest defender on the market with the Shadow Chemistry Style is worth more than 3k.
But there are a lot of defenders whose normal price is below 1k, such as Smalling; if someone has Smalling with Shadow in his team and wants to sell him, then the probability is very high that he will put him on the transfer market for his normal price the, in this example – 900 coins, although Smalling with Shadow Chemistry Style is worth 4.5k Coins!
Definitely some of the best fifa 21 sniping filters!
FIFA 21 Sniping Filters - TOTS Upgrade Edition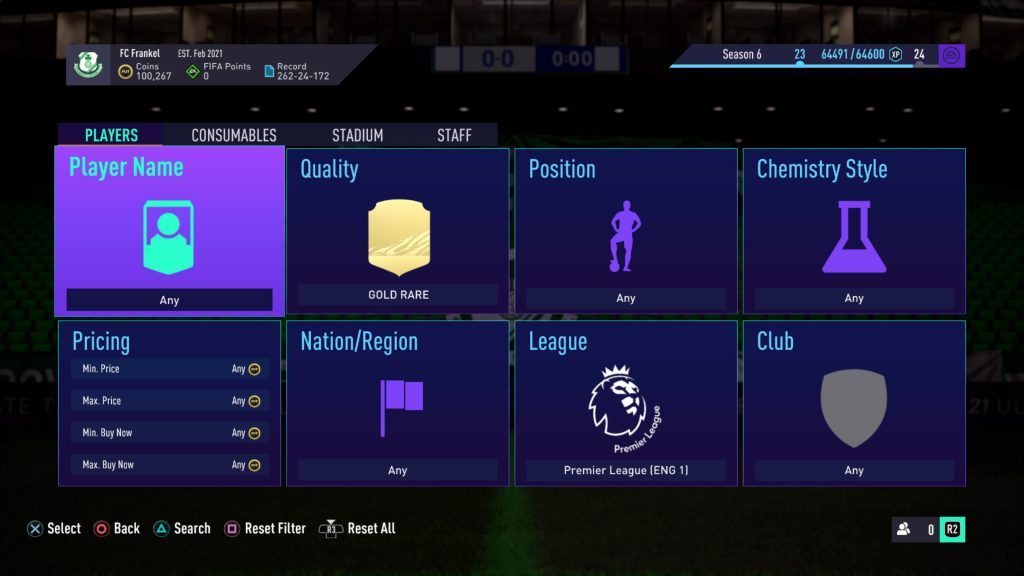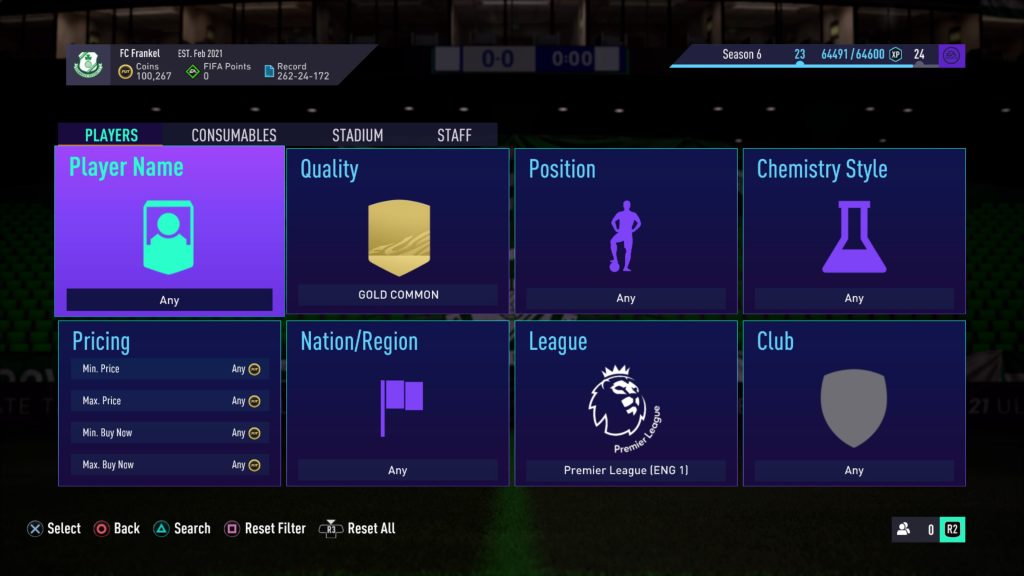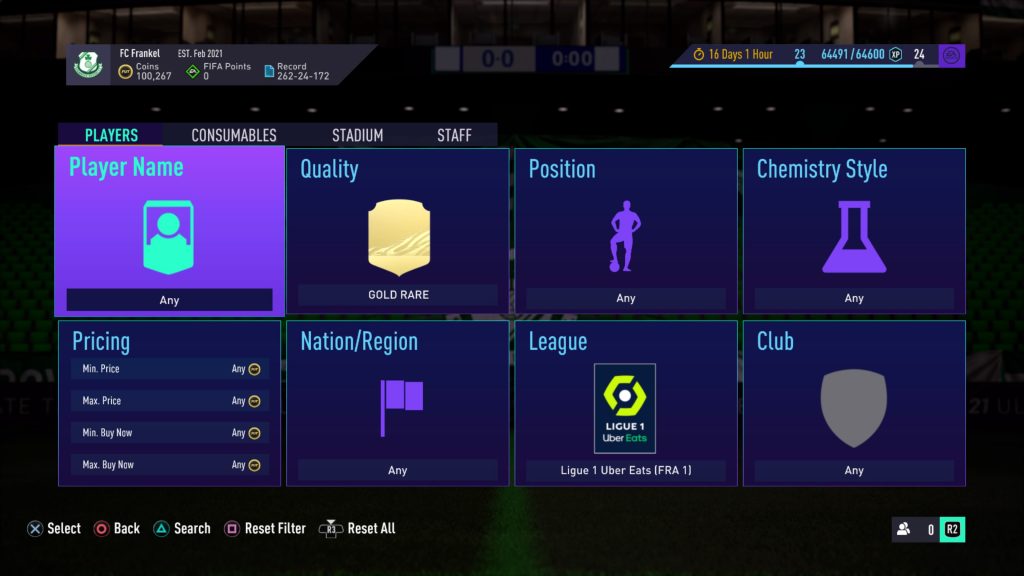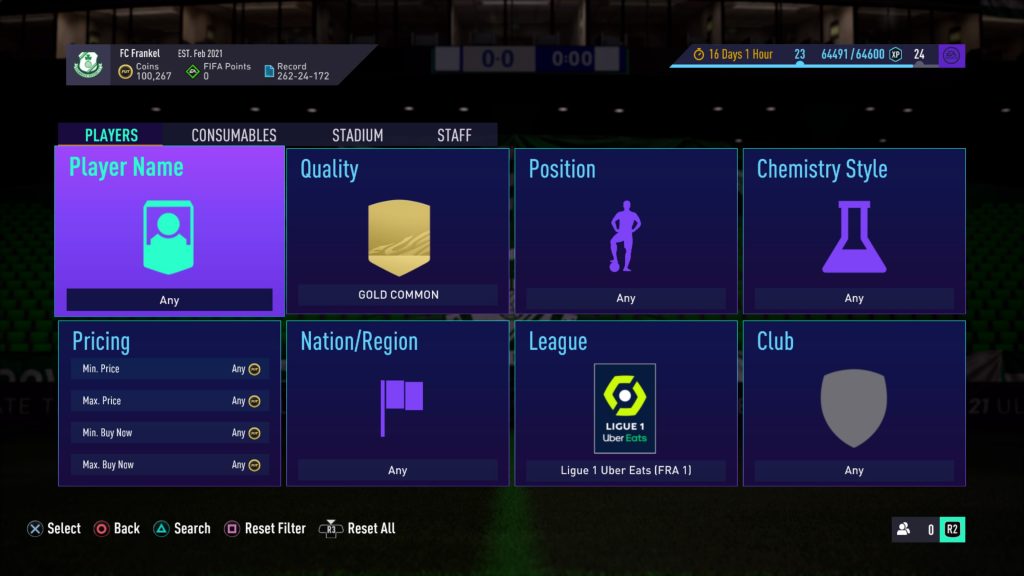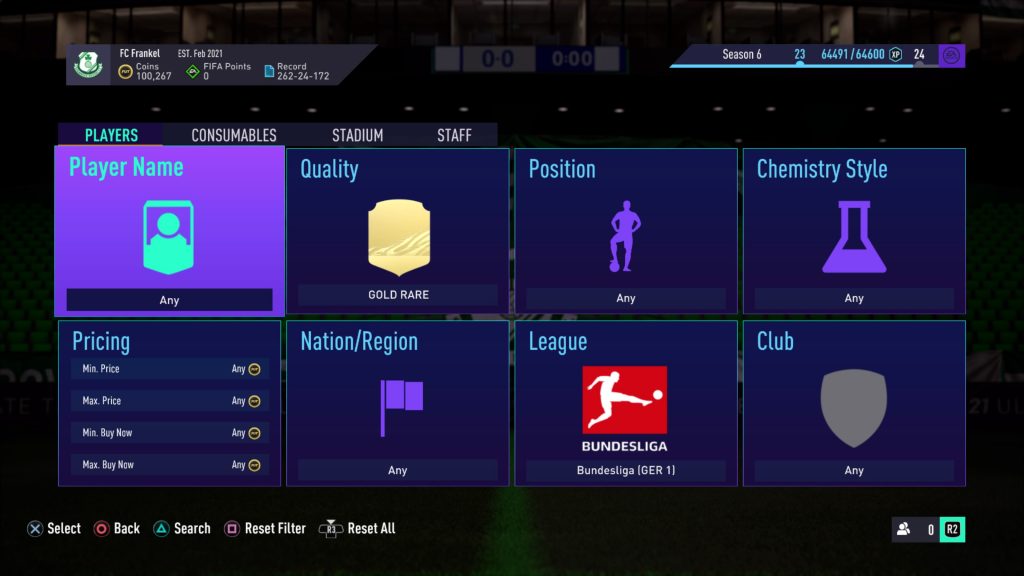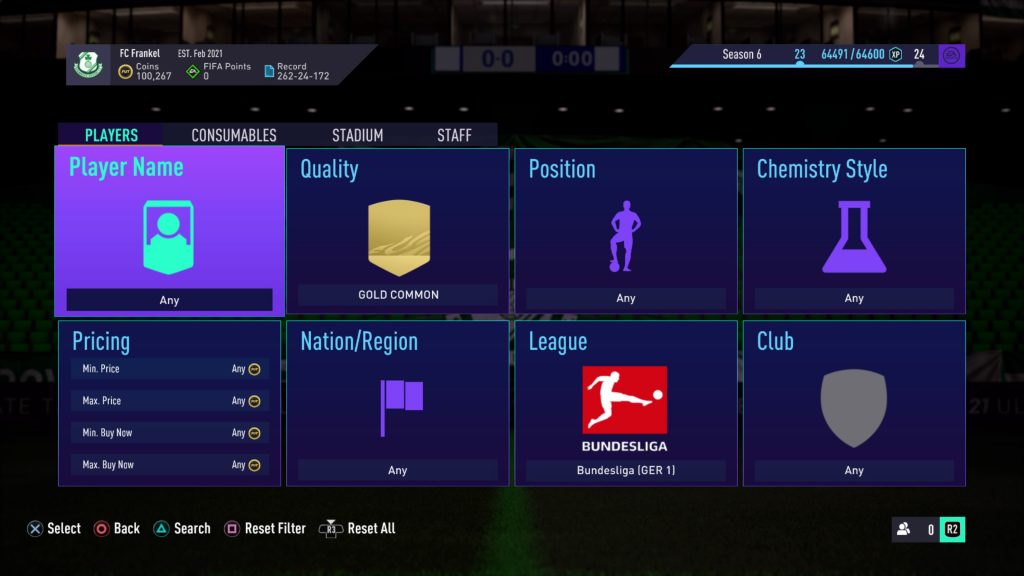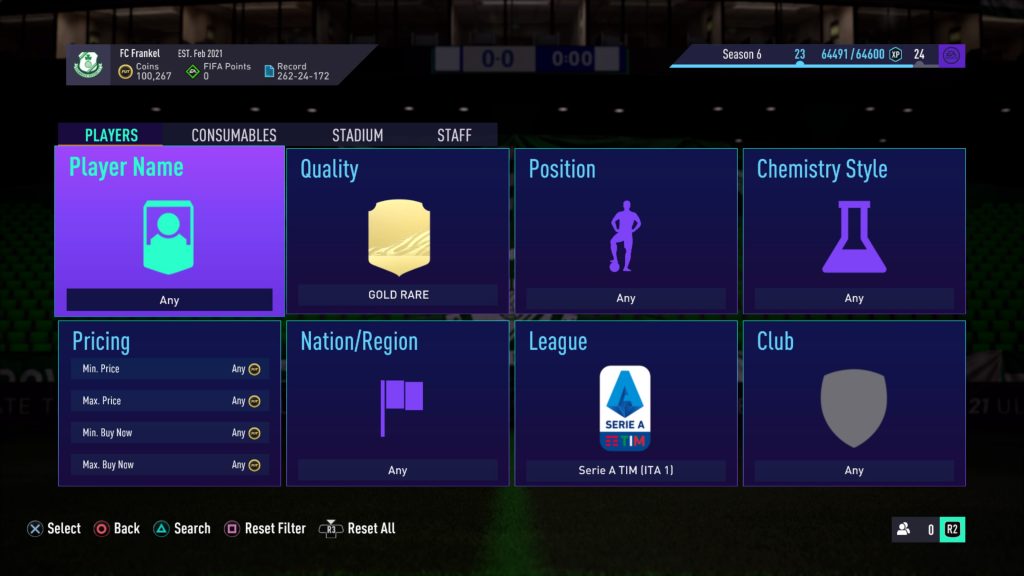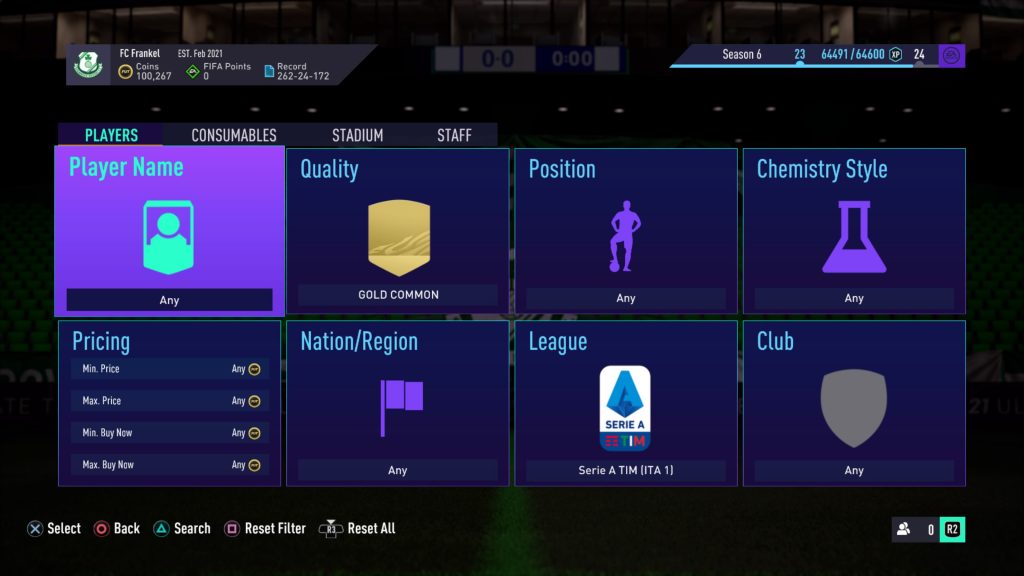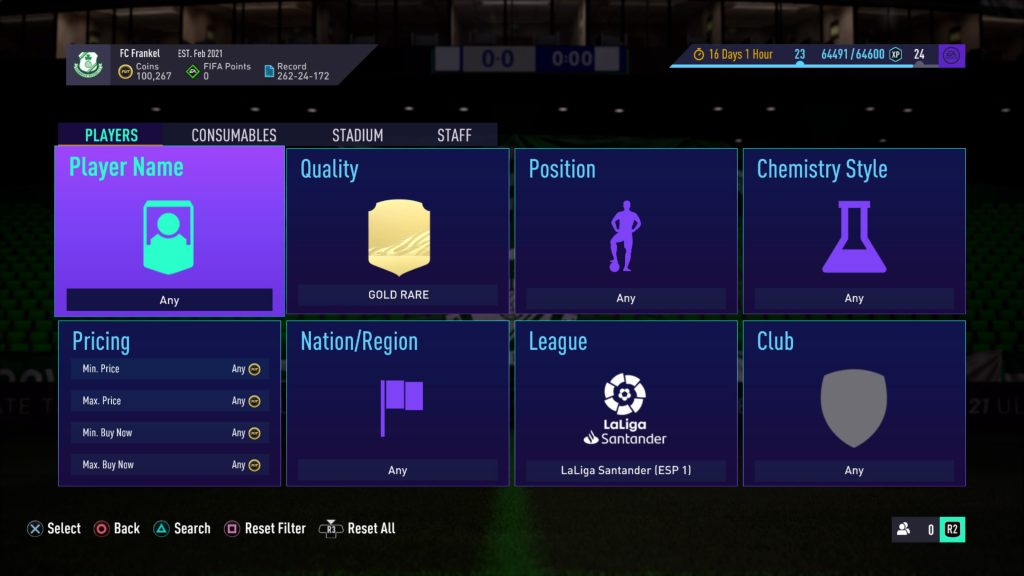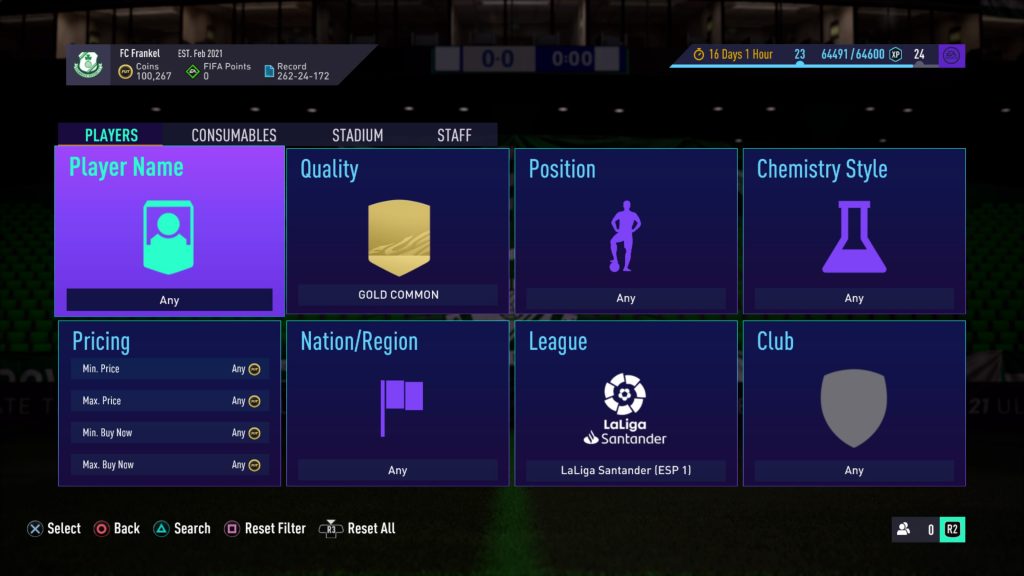 These FIFA 21 sniping filters will work great during Team Of The Season and future promo's where they release Player Picks, and League Specific Upgrades!

FIFA 21 Sniping Filters - UCL Edition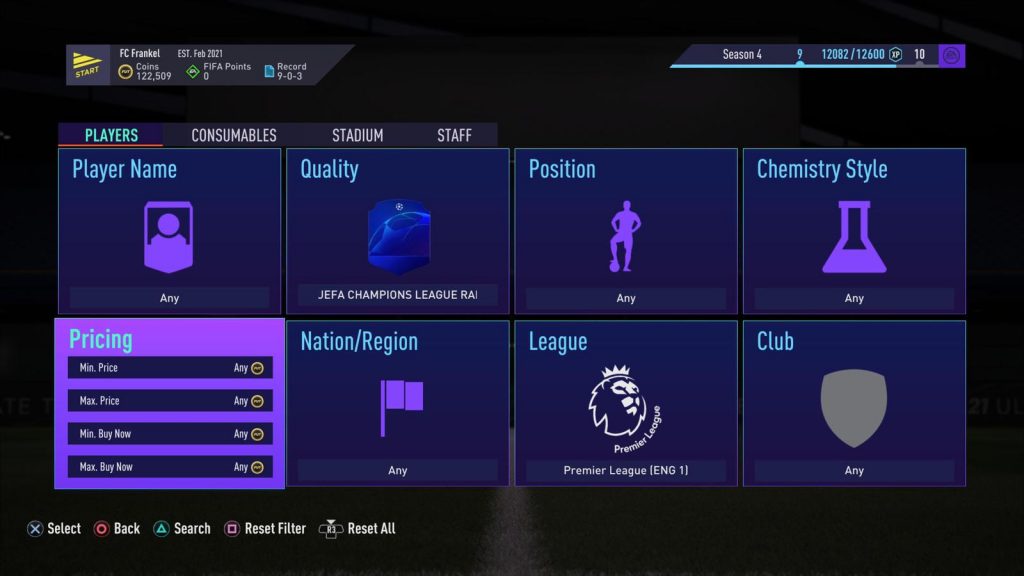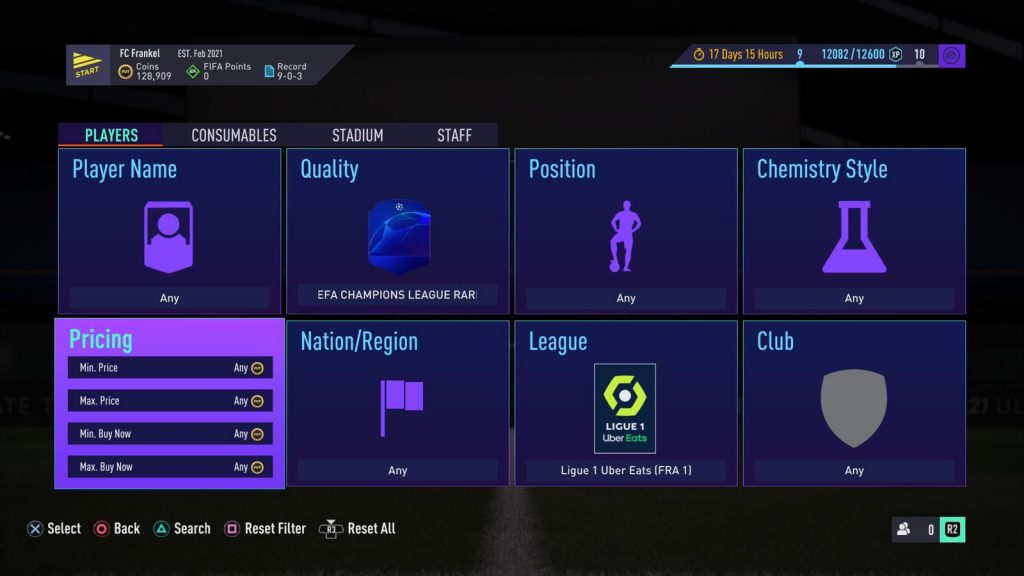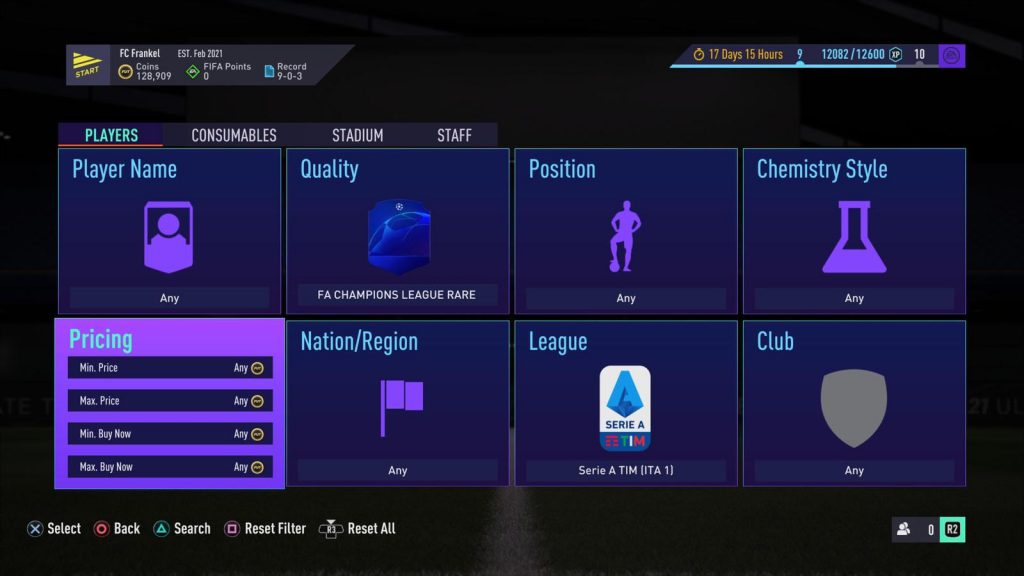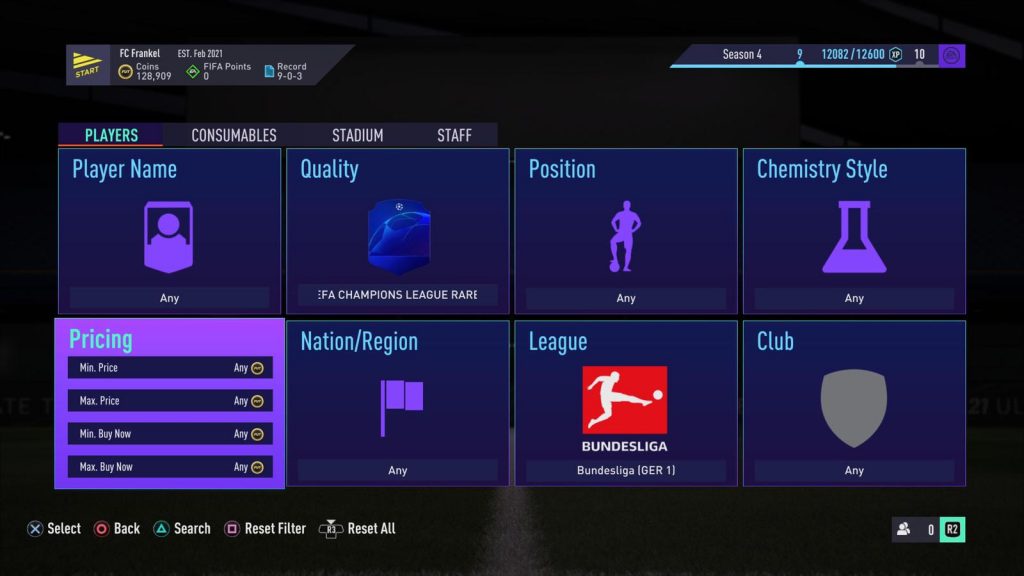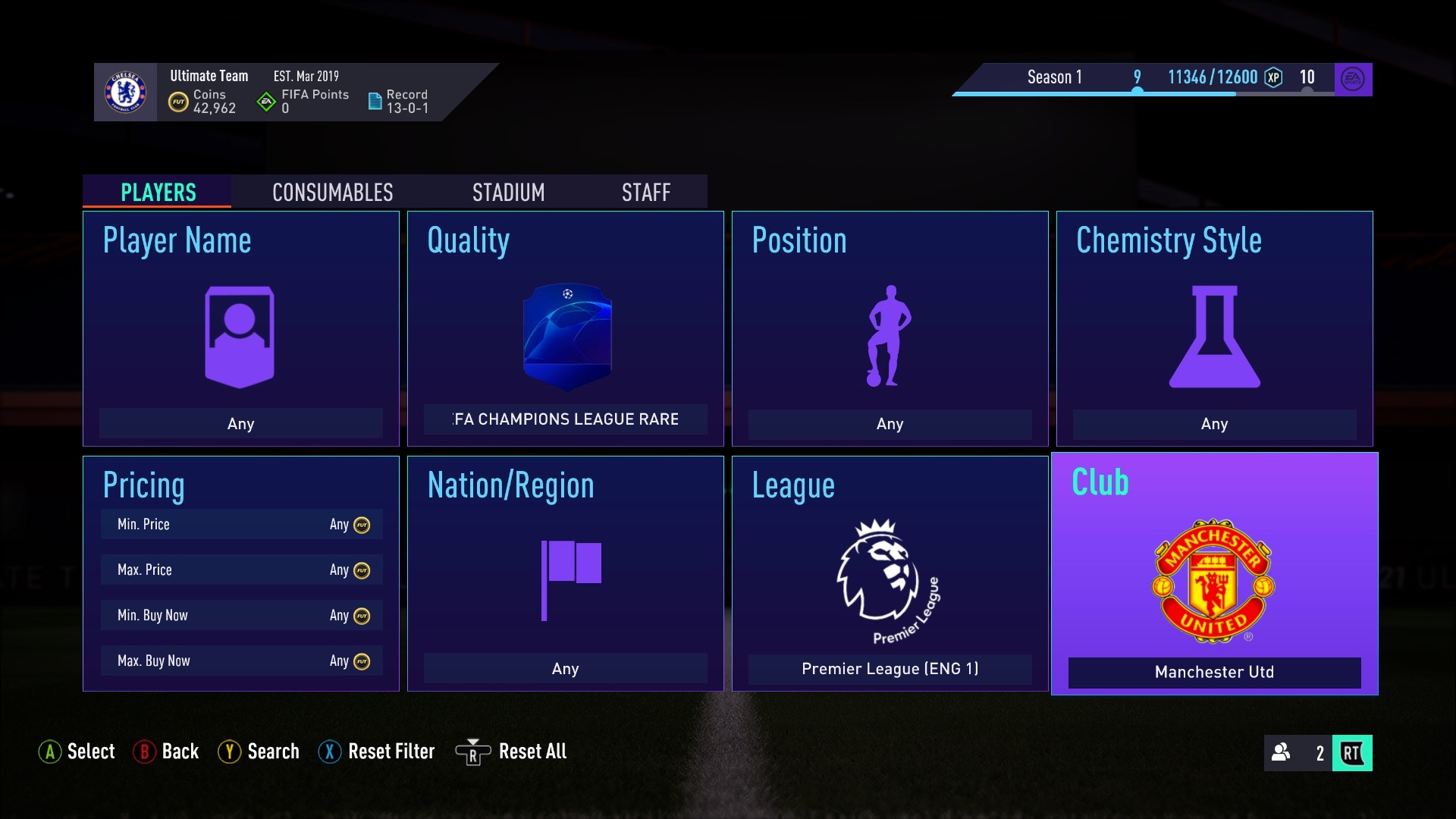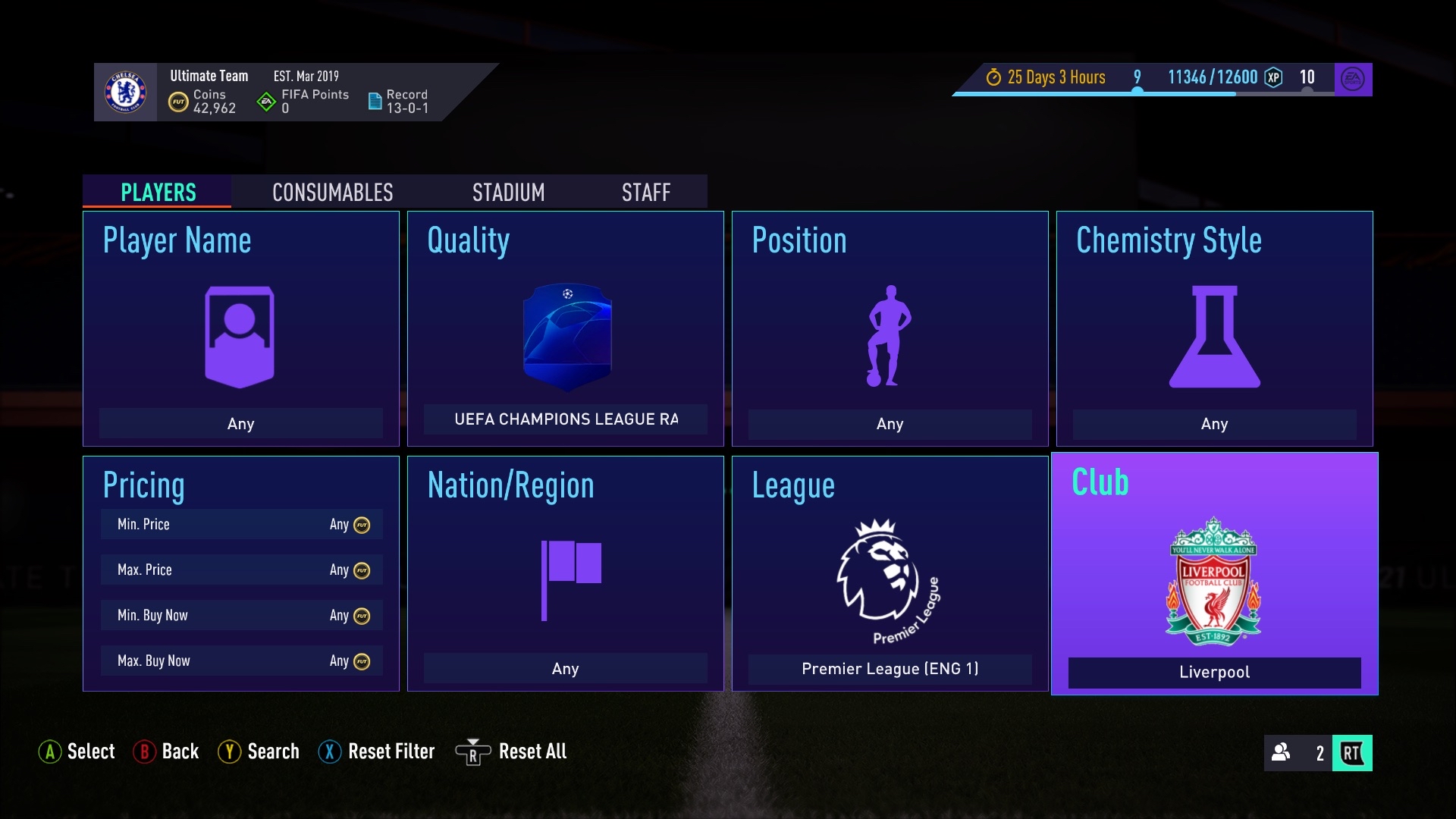 UCL Cards are amazing to snipe with those FIFA 21 Sniping filters!
Not always but if their price is high because of a SBC or similar, that's one of the easiest ways to make coins for sure!
Sniping Filters - High Rated Edition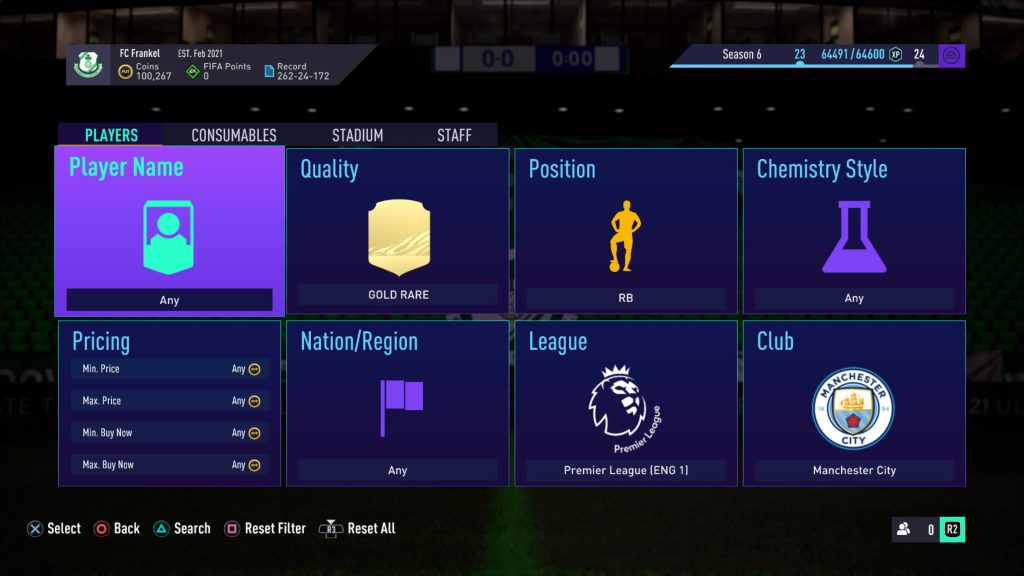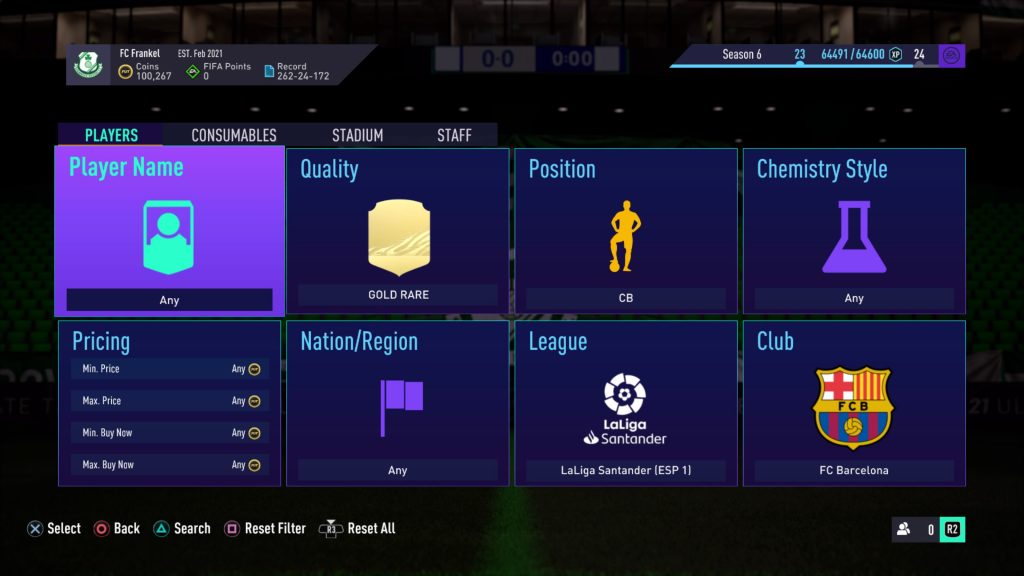 These high rated sniping filters are where we snipe high-rated cards (generally 83+), these are most effective during Thursday Rewards and Lightning Rounds during the week, but they can be used any time!
Now I'd like to hear from you!
There you have it: Nearly 15 amazing FIFA 21 Sniping Filters!
Now I'd like to hear what you have to say:
Have you tried these filters?
If so, how did it go?
Let me know by leaving a comment below and share this with your friends, to help them get more coins!