EA SPORTS have added two brand new SBC's to celebrate St. Patricks Day in FIFA, with Flashback cards and a bonus Rare Players Pack pack available to unlock for a limited time.
The St.Paddy's and St.Patrick's day promotion is back for another consecutive year on FUT 20 and EA is looking forward to maximize the Fifa player's excitement levels by releasing limited-time Squad Building Challenges with remarkable rewards and prizes.
In the very first day of the promo EA didn't come short on the excitement boost aspect and released two awesome SBC's to get things started. Completing the Boys in Green challenge will give you the difficult choice of having to pick one of three Flashback cards in Player Pick format, and you can also grab a Rare Players Pack pack for completing the Leprechauns team.
So, let's take a look at those rewards, the requirements for these challenges, how much coins they cost and some of the cheapest solutions out there with the help of the community
St. Patricks day SBC Solutions
Boys in Green Player Pick rewards: Flashback Long, Flashback McGeady and Flashback Coleman.
Starting with the rewards, seen below, there are three Flashback items available to choose from.
These are Aiden McGeady (88), Seamus Coleman (86), and Shane Long (87).
This is a non-repeatable reward, meaning it can only be done once, and will be available until Saturday, March 21.

Boys in Green SBC cost and requirements
The Boys in Green SBC in FIFA 20 is definitely not going to break the bank, considering how fast and good all three of the reward cards are. They would make great additions to teams, particularly Premier League Ultimate Teams.
According to FUTBIN, this SBC costs around 86,000 coins on PlayStation 4, 90,000 coins on Xbox One and almost 89,000 coins on PC. Do keep in mind, however, these prices will fluctuate depending on how many players are looking to complete the SBC.
These are the cheapest SBC Requirements
In-form players: Min 1
Squad rating: Min 85
Team chemistry: Min 75
Reward: Flashback Player Pick (Coleman, McGeady, Long)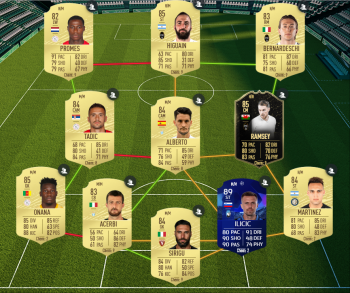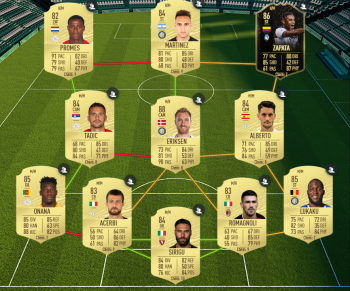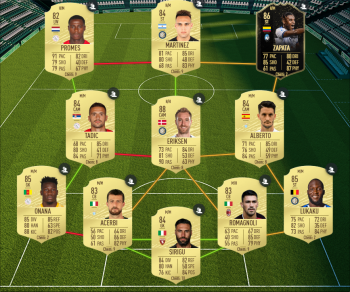 FIFA 20 Leprechauns SBC reward, deadline and cost
Just for completing the Leprechauns Squad Building Challenge, players can pick up one Rare Players Pack – which its original value is 50,000 coins. However, you can get it for a fraction of that price for a limited time, as this SBC is only available until Friday March 20. It is also non-repeatable.
The cost of this one varies, again, depending on platform. According to FUTBIN, it's setting PlayStation 4 players back 10,000 coins, Xbox One players 14,000 and on PC, just 10,000 as well, making it a great bargain for the price.
Leprechauns SBC requirements and solutions
Number of players from Republic of Ireland: Min 1
Same league count: Max 3
Same club count: Max 2
Rare players: Min 6
Squad rating: Min 75
Team chemistry: Min 85
Player in team: 11
Solutions for this challenge can be found below. You should remember though that the market and SBC prices may fluctuate, so some may be more expensive than others, and having loyalty on one of two players helps as well. Here, though, you shouldn't need any loyalty at all.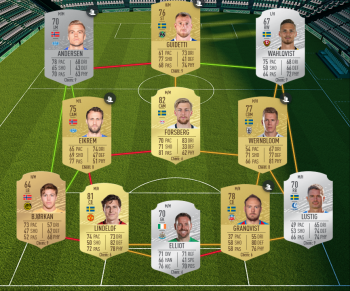 That's it friends, have a good one, stay safe and enjoy St. Patricks day!