In this article, I'm going to show you Thursday flipping, step by step!
In fact this method has helped me reaching 34 million in transfer profit,
and it can help you too.
Let's get right into it!
How does Thursday Flipping work?
To understand how Thursday flipping works, we should first look at the weekly FIFA cycle. Between Friday and Saturday, FUT Champions is open. Squad Battles rewards come out Sunday night, and both Rivals and FUT Champions rewards come out on Thursday morning. Why does this matter?
With how competitive FUT Champions is, players will commonly buy a new team on Thursday-Friday using the rewards that they've earned from the previous week. They'll use that team for the weekend, then sell the team on Sunday-Monday in order to build a new team for the next weekend league. 
This increased demand on Thursday-Friday, coupled with the coins provided from Thursday morning rewards, results in the market rising. This is why Thursday flips are mostly low risk with decent reward – the market is always going to go up, it's just a matter of choosing players that will rise the most.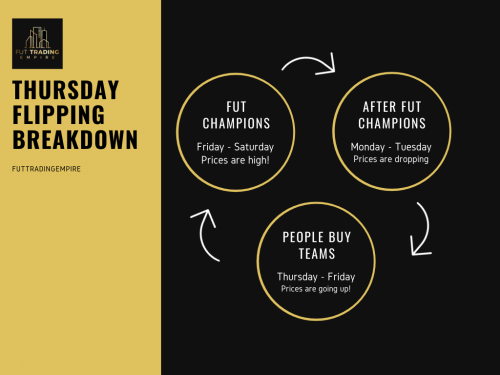 Read on to figure out what the best thursday flips are, when to buy and when to sell, and common mistakes you should avoid committing!
What are the best Cards to flip?
Even though all cards will increase in value, there are a few types of cards that will increase the most.
These cards have the most risk, but also have the potential to skyrocket in price. Footballers that do well in real life matches will get a TOTW card, that players will have a chance to get in their FUT Champions rewards, and they will naturally want to include this new card in their team.
Because of this, cards that strong link to popular players in the new TOTW will have much more demand as people try to work them into the team.
Example:
TOTS Grimaldo came out as part of the Community chosen TOTS. When Liga Nos TOTS became available in FUT Champs red picks, he more than DOUBLED in price up to 90k coins as he was a great strong link to the new TOTS players.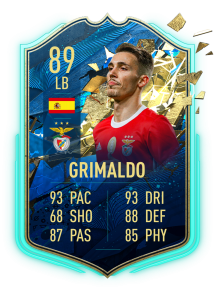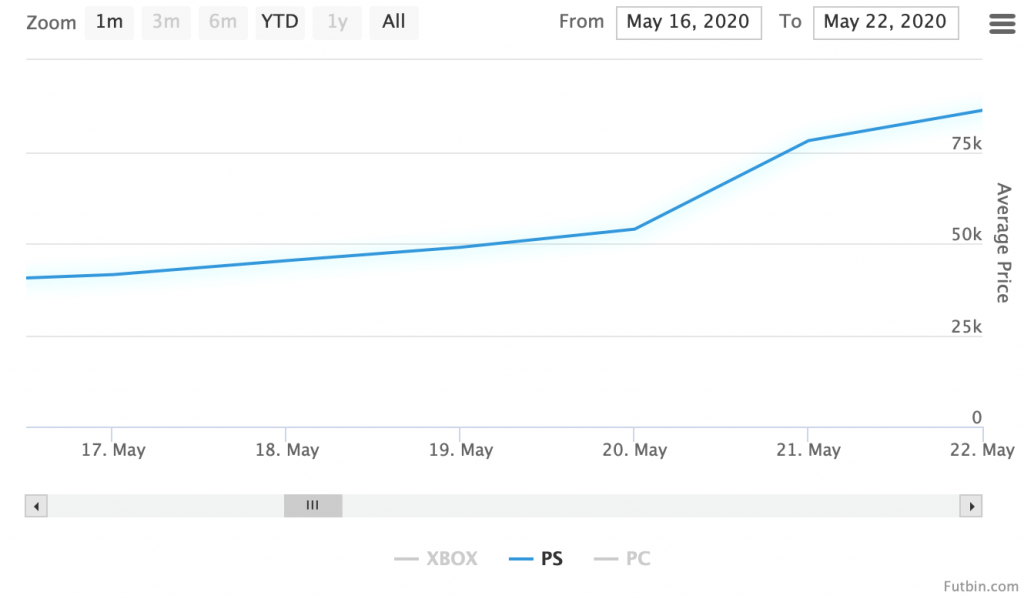 Be careful:
You have to think about buying players that people want to link to their new in-forms. If a TOTW Mbappe comes out, many people are going to link him with Neymar, making Neymar a great Thursday flip. However, not many people are going to want to link him to Pablo Sarabia as he isn't a very popular player. Both cards, the link and the TOTW, should be meta or desirable, and reasonably priced.
Meta cards that aren't in packs tend to be much more responsive to changes in the market as their supply is very limited. Because of the influx of coins into the market after rewards, demand will increase while supply stays the same, causing the cards to increase in price.
Example:
Scream cards had a very limited supply and were a promo from early in the year, but were still very desirable thanks to their large stat boosts. Because of this, they made great cards to invest in for Thursday flipping.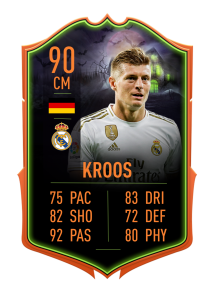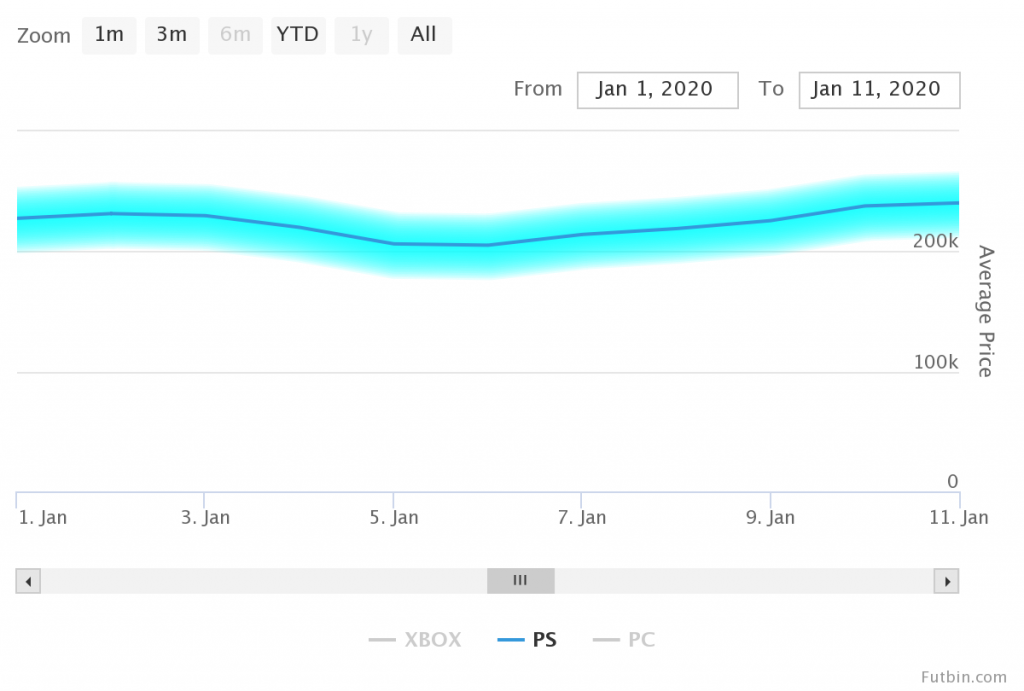 META Potential TOTW Players
When a player gets a TOTW card, their normal card will leave packs for as long as their in-form is in packs. Because of this, his normal card will rise in price as demand rises while the supply stays the same.
He'll already be rising in price due to the influx of coins into the market, and this will be magnified because he is now out of packs.
Example:
Sadio Mane was a very meta player who had numerous in-forms over the course of the year, and each time he got a TOTW his normal card would increase in price.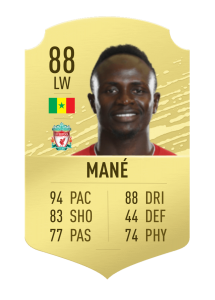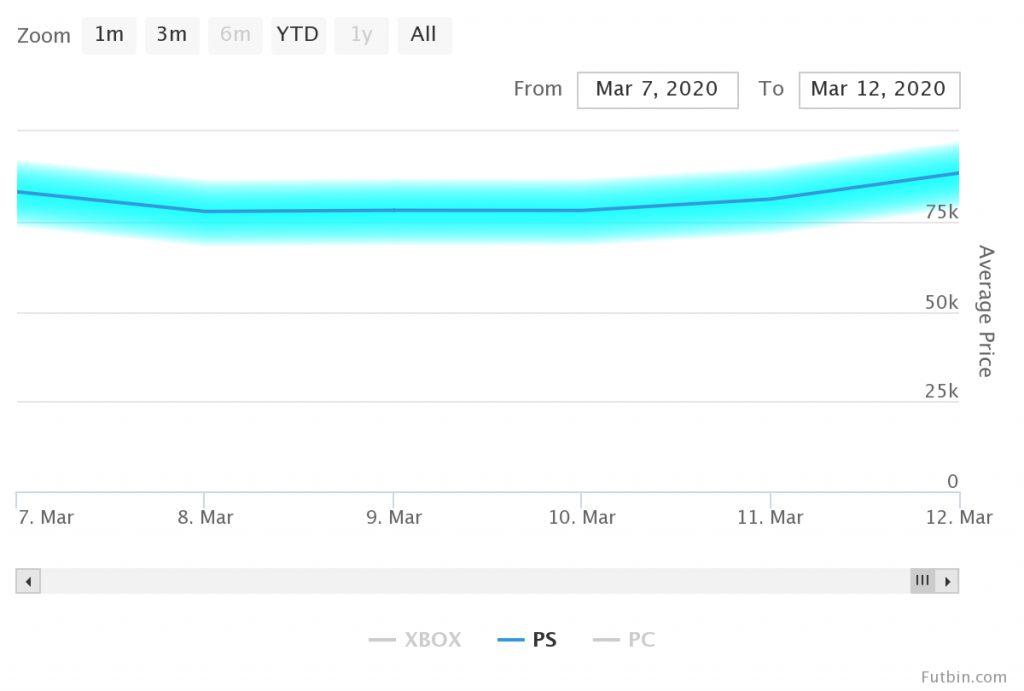 When's the best Time to Buy?
The best time to buy is late Sunday- to early Monday. As players finish their 30 games of FUT Champs, they'll begin to sell their teams- leading to the Weekend League sell off. By this time the real life weekend fixtures should be over, and you can begin to buy your Potential TOTW Links  based off of TOTW predictions.
When's the best Time to Sell?
In general, the best time to sell is on Thursday after rewards come out but before marquee matchups come out. That being said, sometimes it may be worth it to hold cards until Friday or even Saturday if there is no new promo.
Your Thursday Flipping Checklist
Read this Checklist so you know how to use thursday flipping exactly!
For the best results, I'd recommend a budget of at least a million coins so that you can buy a large number of flips and make the most profit. For smaller budgets, I'd recommend investment methods with a quicker turnaround time so you won't have the 2-3 day cycle where your coins are locked.
When people are building their weekend teams, nobody is going to want to use terrible players. Make sure to use meta and desirable players in order to maximize your profit.
FUTBIN is the best resource for any FIFA player (besides us of course). With it you can see which players are most popular, which players are most in demand for weekend league, and which players are strong links for potential TOTW players.
Common Thursday Flipping Mistakes
Read this to avoid the most common mistakes when it comes to Thursday flipping.
If your players don't rise as fast as you'd like, don't panic and sell them, have faith and be patient. They may rise closer to Friday or even Saturday.
Remember, META cards are the most likely to benefit from the Thursday rise in prices. If nobody wants to use a card, it is most likely NOT going to rise. Check FUTBIN to see which cards are popular and most used.
Always remember to diversify your investments. In other words, don't put all your eggs in one player. By spreading your coins around, you ensure that even if one player fails to rise you will still be making a profit through all of your other cards.
Investing during a Market Crash
There's always some element of risk when investing, but this risk is increased during a market crash. You can't be sure when the market is going to hit its lowest point, so you might not see your cards rise on Thursday.
Now I'd like to hear from you!
There you have it: The most comprehensive guide to Thursday Flipping!
Now I'd like to hear what you have to say.
Have you tried Thursday flipping?
If so, how did it go?
Let me know by leaving a comment below and check out daily flipping to make coins every single day!